Wind Cave Seeks Comments on Plan to Rehabilitate Highway 87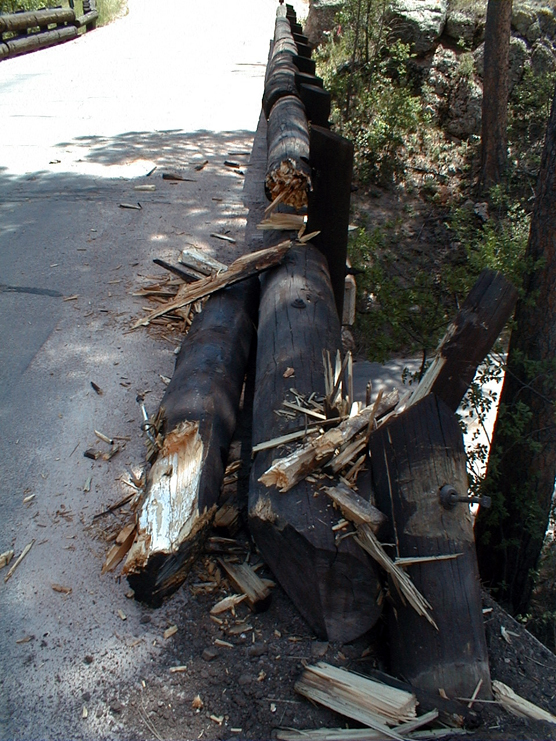 NPS Photo
Date

January 12, 2006
Contact

Tom Farrell, 605-745-1130
Wind Cave National Park is soliciting comments on an environmental assessment (EA) written to rehabilitate and resurface 1.4 miles of Visitor Center access roads and 7.2 miles of South Dakota State Highway 87. In addition, two historic bridges – the Beaver Creek arched concrete bridge and the Pig Tail Bridge – would receive improvement to their structural integrity and repairs to deteriorated travel surfaces and guardrails. The EA's comment period runs until February 22.
Superintendent Linda L. Stoll said, "The overall goal of this project is to improve the structural integrity and safety of the main north-south access highway within Wind Cave National Park. We encourage anyone interested in this project to attend an informal open house at the Wind Cave Visitor Center on Monday, February 6, from 4 p.m. to 7 p.m. to discuss the draft plan with park staff."
For more information, and for an on-line copy of the EA, visit http://parkplanning.nps.gov/wica. Comments can be submitted via that website or they can be mailed to Superintendent; Wind Cave National Park; 26611 U.S. Highway 385; Hot Springs, SD 57747-9430. Individuals may request that their name and/or address be withheld from the record, which National Park Service will honor to the extent allowable by law. Printed copies of the EA are available for review at the Custer, Hot Springs, and Rapid City libraries and at the park visitor center.