Satellites Used to Track Elk at Wind Cave National Park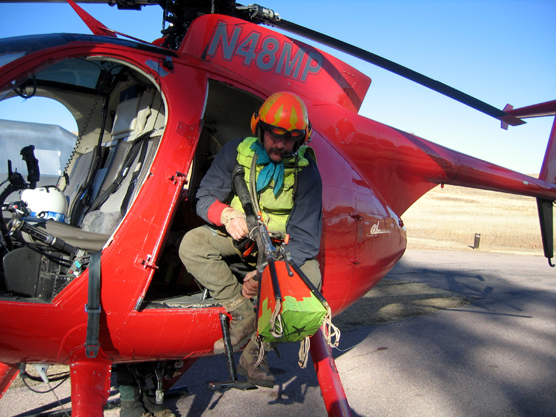 NPS Photo
Date

January 31, 2006
Contact
Tom Farrell, 605-745-4600
Fifty-three elk received GPS (Global Positioning System) radio collars recently in Wind Cave National Park as part of an on-going study to learn about elk movement patterns in the Southern Black Hills. This is the second year of a three-year study to be used in the preparation of an Environmental Impact Statement on elk management in the park and to write an elk management plan in conjunction with the South Dakota Game, Fish and Parks.
Capture operations began on Monday, January 23, and concluded Thursday, January 26. The helicopter and animal handling crew were from Leading Edge Aviation out of Clarkston, Washington. Each elk captured had a collar attached and a blood sample taken. Twenty-one bulls and thirty-two cows are being tracked this year.
Dan Roddy, Park Biologist, said, "We are partnering with the U.S. Geological Survey to study the movement of elk within the park and in the surrounding area. These collars take location readings, based on orbiting satellites, every seven hours, providing us with very detailed movement information."
The GPS collars will remain on until next December when they will be remotely released to allow collected information to be downloaded. Data from collars released last December is beginning to be analyzed and a preliminary report is expected later this year. A similar capture and collar operation will be conducted in January 2007.
The study's primary investigator, Dr. Glen Sargeant, is a Research Wildlife Biologist for the U.S. Geological Survey from the Northern Prairie Wildlife Research Center in Jamestown, North Dakota. The Geological Survey provides scientific expertise for Department of Interior agencies such as the National Park Service.