Historic Tribal Gathering at Wind Cave National Park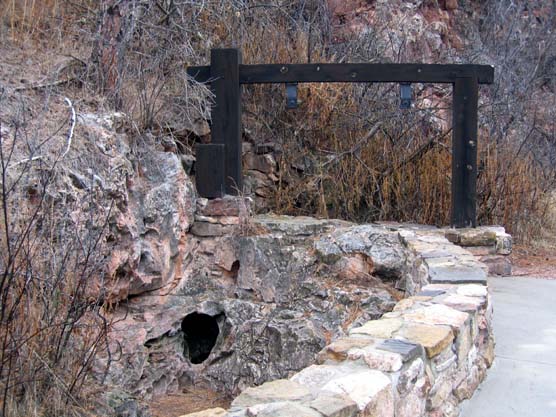 NPS Photo
Date

March 09, 2006
Contact
Tom Farrell, 605-745-4600
Twenty tribal members from nine tribes recently met at Wind Cave National Park as part of a consultation effort to improve the park's interpretive program. The focus of this initial meeting involved a park proposal to design a new sign for Wind Cave's Natural Entrance.
"The existing sign has been in place for decades and does not accurately reflect the importance of the cave in American Indian history nor does it reflect the sacred nature of the Black Hills to many American Indian cultures," said Park Superintendent Linda L. Stoll. "After discussing it with the tribal representatives, we have chosen to remove the current sign. If the tribes decide they would like a sign at the entrance, we will partner with them to produce a sign reflective of their cultural values."
Besides discussing the Natural Entrance Sign, this meeting kicked off a series of four meetings to be held quarterly to increase information concerning American Indian cultures in the park's interpretive program.
"I think it was an historic meeting. It has been a long time coming, especially in Sicangu Country," said Russell Eagle Bear, Tribal Historic Preservation Officer for the Rosebud Tribe. "We have been working through Sinte Gleska University to start the process of telling our oral stories. With this meeting there was some dialogue and some concessions made by the National Park Service Superintendent, and I'm really optimistic about having further dialogue to address our issues."
The daylong meeting was followed by a traditional buffalo feast with bison meat donated by the InterTribal Bison Cooperative. This is a non-profit organization located in Rapid City representing approximately fifty member tribes.
Franky Jackson, Tribal Historic Preservation Officer for the Sisseton-Wahpeton Sioux Tribe, said, "This was an historic event in terms of tribes being allowed to tell our story. This meeting was held in the spirit of developing a better working relationship between the tribes and the National Park Service."