14 Deer Test Negative for Chronic Wasting Disease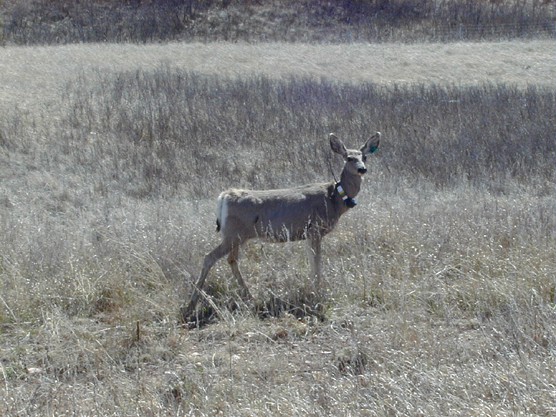 NPS Photo
Date
May 05, 2003
Contact
Tom Farrell, 605/745-1130
Superintendent Linda L. Stoll announced today that fourteen deer recently tested negative for Chronic Wasting Disease (CWD) in Wind Cave National Park. These results complete the initial round of testing begun in February for CWD in the park's deer herd. This testing is part of a three-year study to determine the park's deer population, density levels, movement patterns, and CWD prevalence rate.
This study involves both mule and white-tailed deer and began in February with the capturing and radio collaring of 27 deer. Since then, researchers and park staff tested an additional 14 animals, collaring 13 of them to reach the study's goal of 40 collared animals. A PhD student from South Dakota State University (SDSU) will be tracking the animals using radio telemetry over the next several years. Superintendent Stoll said, "We are encouraged by these recent test results and look forward to learning more about our deer herd as the study continues."
Since 1998, 42 deer and 4 elk in the park have been tested for CWD. Of those totals, two deer and one elk tested positive for this disease which is similar to mad cow disease and thought to be caused by a "prion" or abnormal protein particle. Clinical symptoms of this fatal disease include loss of body condition and weight, excessive salivation, ataxia, and behavioral changes. How the disease is transmitted is unknown, although at this time there is no evidence CWD can be transmitted to humans.