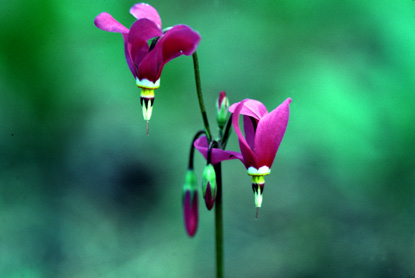 NPS Photo by Kevin Jackson
The prairie is often associated with grasses and there are many grasses here, but it is more than just grass. It is a combination of many plant communities that include a variety of plants, from stately trees and colorful shrubs to tall waving grasses and a dazzling profusion of wildflowers. These plant communities are composed of species that have adapted to survive extreme conditions. This diversity is what makes the whole system strong. The prairie is a place like no other and a hike or drive through Wind Cave National Park provides an opportunity to experience this unique ecosystem.
Wind Cave National Park is a unique combination of prairie, forest, riparian areas and the edges between these ecosystems. Because of this there is a large variety of wildflowers and other plants present in the park. Below is a list of the wildflowers and other plants of Wind Cave National Park.