Seed Study - Artemisia ludoviciana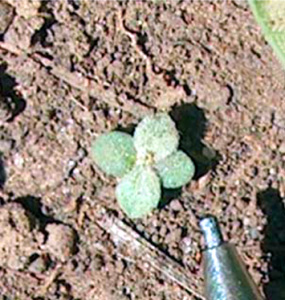 Species: Artemisia ludoviciana
Common name: white sage, man sage
Seedling Identification: Cotyledons are small and rounded. First true leaves are round with slight pubescence.
---
Artemisia ludoviciana – white sage, man sage
Average number of good seeds per gram bulk matter: 3097 (1575)
Average number of good seeds per gram cleaned: n.m.
Commercial estimates of seeds per gram: 10593
Percent seed: n.m.
Percent live: n.m.
Collection dates: November 8 and 22
Collection effort: 9.1 grams in 1 person hour
Collection notes: Abundant and easy to collect.
Cleaning notes: Prior to measuring "unclean" seed, the inflorescences were rubbed between the hands and what fell through a fine sieve was counted. However there still was lots of chaff mixed with the seed.