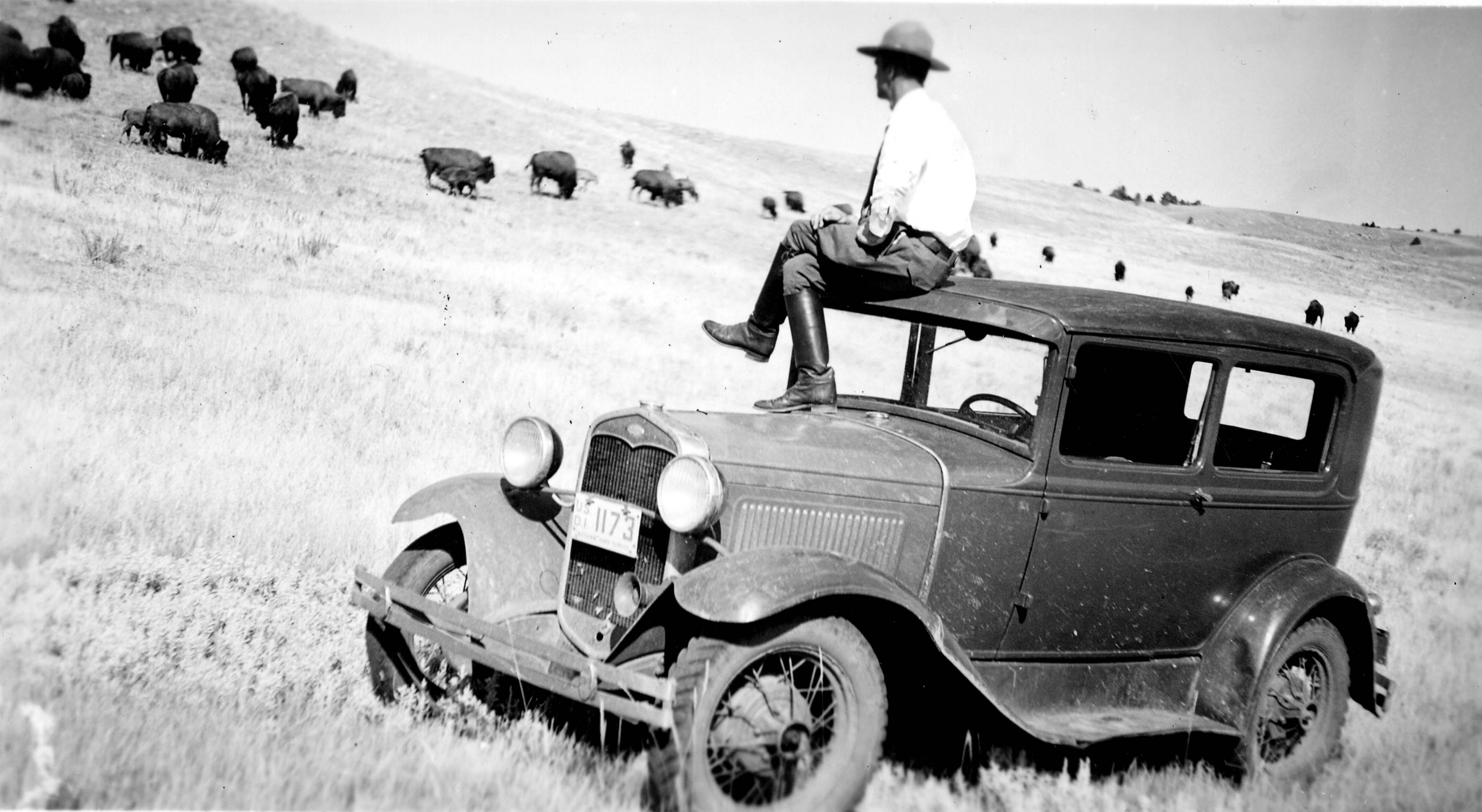 NPS Photo
Today, unlike when Estes Suter sat on top of his car to decide which bison to keep and which to cull, park biologists strive to protect the herd through scientific testing. Ideally, "wild" bison would live in free-ranging, naturally regulated herds. But that is not possible. Most herds are confined and subjected to varying degrees of management. Therefore herd size, population structure, levels of genetic variation, and the incidence of domestic cattle introgression must all be considered in the park's management decisions.

For Wind Cave, the effort to establish a wild bison herd started with 14 animals. The importance of that story was noted when one of the original 14 bison died. The bison, named "Sandy" because of his light color, "succumbed to the rigors of his 24th winter" in December 1936. Newspapers reported the event well. "There are doubtless hundreds of buffaloes born on the plains which spent their last days in some park or zoo, but Sandy was one of the few to be born in a zoo and to die on the open range."
Suter, Hornaday, Dille, today's resource managers, and others have taken part in this adventure. They have provided us with the opportunity to see bison born and raised on an "open range". And, if we are lucky, to see a herd so large they seem to fill the prairie.