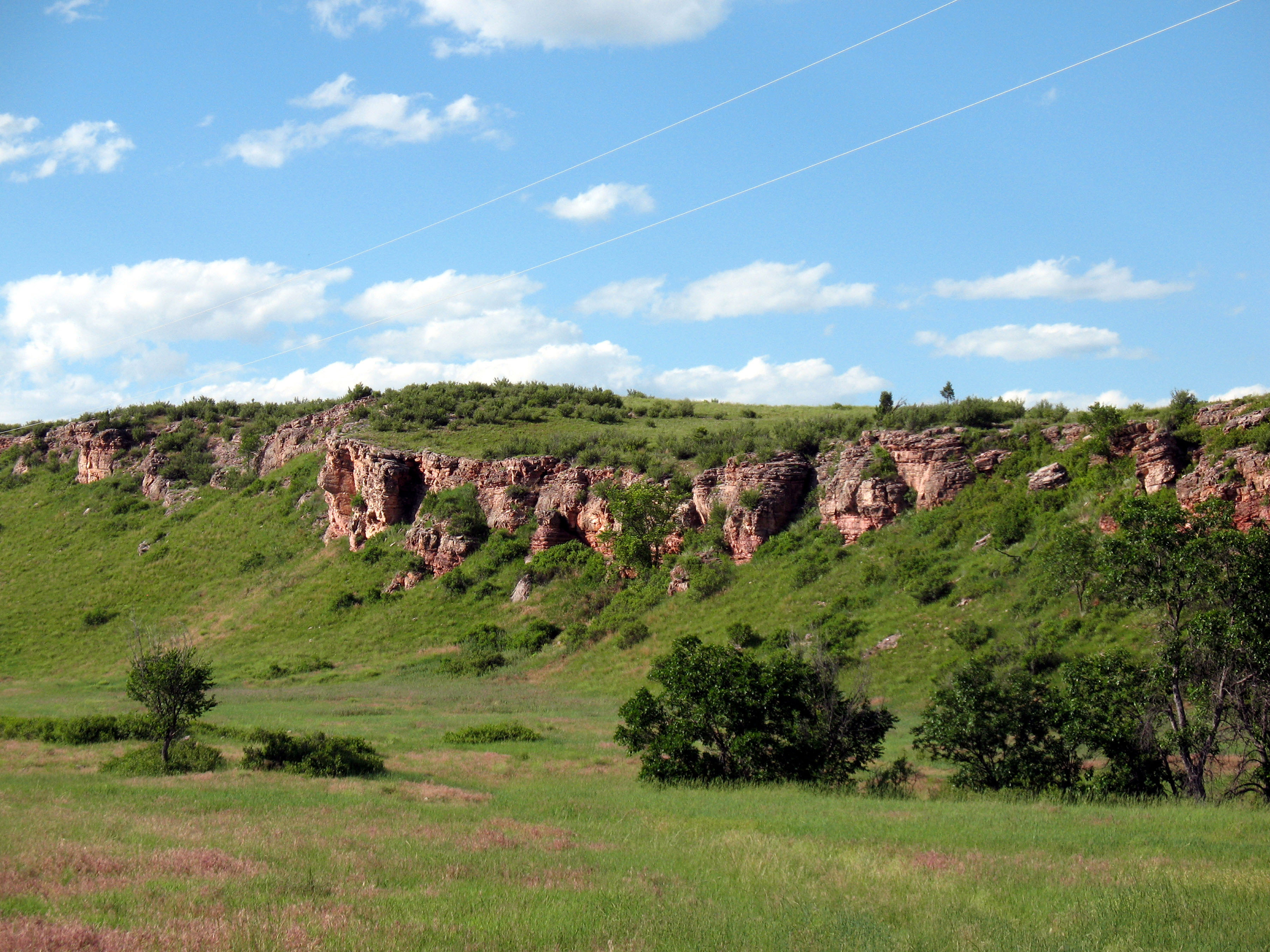 NPS Photo by Tom Farrell
Recent Casey Addition
On October 6, 2011 Secretary of the Interior Ken Salazar announced that the National Park Service has acquired 5,555 acres of former ranchland, including a thousand-year-old buffalo jump and an historic homestead, that will become part of South Dakota's Wind Cave National Park. "The addition of this historic ranch to the park will help ensure that people for generations to come can come to know and love this treasured landscape and have the opportunity to learn about the indigenous peoples of South Dakota," said Secretary Salazar."
On the surface, the park now features 33,556 acres of mixed-grass prairie and ponderosa pine forest that provides important habitat for bison, elk, pronghorn, mule deer, coyotes, and prairie dogs. It is home to one of America's most ecologically-significant bison herds, which dates back to bison relocated to the park from the Bronx Zoo and Yellowstone in the early 20th century.

Native Americans hunted buffalo on the newly acquired land over a thousand years ago, driving them over buffalo jumps, or cliffs. Tipi rings provide additional evidence of Native American use of the area.
Park staff will now start the public planning process to allow visitors to experience this new land. This year-long process, a Visitor Access Plan/Environmental Assessment, is expected to begin this fall and will determine, among other things, where and if hiking trails will be constructed. Broader planning over the next year will address how to comprehensively integrate this land into the rest of the park and address whether or not any new visitor service facilities are needed and whether or not existing wildlife management plans are adequate.
"We are initiating a thorough process to develop a management plan for the land that will involve many opportunities for the public to participate," said park superintendent Vidal Davila."In the meantime, we are looking at ways to get people out on the land so they can help with the planning process." A public dedication for the new land was held October 15, 2011.
Comments and ideas for using the land can be mailed to the park superintendent by March 30, 2012 at Wind Cave National Park, 26611 U.S. Highway 385, Hot Springs, S.D. 57747; or left on-line by visiting the website http://parkplanning.nps.gov and following the links for Wind Cave National Park.