Wildlife Management - Creating a Game Preserve
NPS Photo
A Struggling Park
The establishment of the National Game Preserve was the most important event in the first quarter century of Wind Cave National Park. The park was small, poorly funded, and in a remote part of South Dakota. In fact, in 1910, Richard Ballinger, Secretary of the Interior, wrote about Wind Cave National Park in his annual report:
Owing to its inaccessibility and the fact that its scenic attraction is not sufficient, in all probability, to inspire a greater number of visitors to the park…(it) can never in any sense of the word become a national park.
The Game Preserve Provides a Boost
Interest in the unusual animals that the Game Preserve protected provided an additional attraction for this small national park. This helped Washington administrators support a national park that safeguarded two diverse systems: the prairie and its wildlife and the cave beneath it. The game preserve was administered by the United States Biological Survey, Department of Agriculture. It started with a game ranch and 4,000 acres of land - part park lands and part lands donated by the American Bison Society. Thirty-four hundred acres were fenced as pastureland. The first 14 bison arrived in 1913.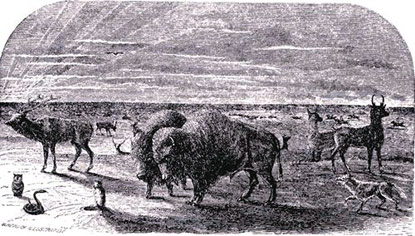 NPS Photo Archive