CCC - A New Deal for the American People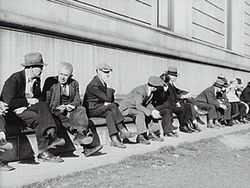 Hard Times
In 1933, the United States was in the midst of the Great Depression. During this time, 12 to 15 million Americans were jobless and hungry. Banks had failed. Drought and lack of money had caused thousands of families to abandon their farms and homes. Many people were forced to visit soup kitchens and stand in bread lines for food to survive.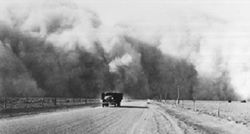 Natural Burdens
Adding to the misery were severe droughts, high winds, and outdated farming practices which turned the Midwest into a giant Dust Bowl.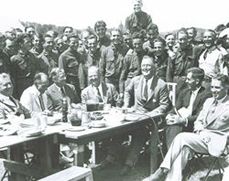 Solution to the Problems
President Franklin Delano Roosevelt's "New Deal" pledge produced a number of government programs to help push the nation out of this Depression. The Civilian Conservation Corps (CCC), one of the more popular New Deal programs, created jobs for young men while improving the nation's forests, parks, and range lands.