Birth of a National Park - The Wonderful Wind Cave Improvement Company
Beyond Mining
Due to financial difficulties, the South Dakota Mining Company stopped paying the McDonalds. However, the McDonalds had found that people were interested in seeing this unusual cave. In 1890, the first cave tours were conducted.
NPS Photo Archive
NPS Photo Archive
Partners With the Stablers
Soon, the McDonalds began looking for a partner to help build the business. In 1892, John Stabler, saw the financial value of the cave and bought an interest in the Wonderful Wind Cave Improvement Company. His sons and daughter, George, Charles, and Katie, helped lead tours and explore the cave.
NPS Photo Archive
Making a Name for the Place
John Stabler knew that Hot Springs was a popular tourist destination and money could be made by promoting the cave. They invited famous people to visit. Governor Lee of South Dakota and William Jennings Bryan were guests. Bryan reported that he "was enthusiastic over the beauty of the cave." These visits were advertised in the local newspapers and brought attention to the cave.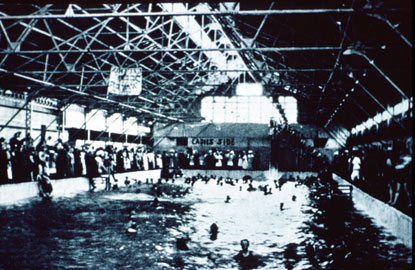 NPS Photo Archives
| | |
| --- | --- |
| Click on the links below to learn more about the park's history. | For more information about the history of the park, visit these pages. |