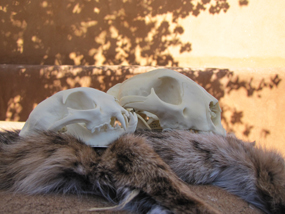 Did you know that 44 different species of mammals live at White Sands?
Join rangers at 3 pm every Saturday and Sunday in the visitor center courtyard for a 20-minute talk about these amazing animals. Rangers will have pelts, skulls, and other props to provide you an up-close look and feel of the elusive wildlife of White Sands.
There is no charge for the program.