Closures and Missile Tests

Upcoming Missile Tests: From time to time the missile range that surrounds us performs missile testing that may require the closure of the park or Highway 70. Please follow the link below for up to date information on closures More »
New Monument Hours

White Sands National Monument will open at 8 a.m. and close approximately one hour after sunset from September 3 through December 31, 2013. Beginning on January 1, 2014, the monument will open at 9 a.m.
Road Work in the Monument

From Oct. 1 until further notice, a paving project will affect Dunes Drive and the visitor center and gift shop parking lots. Please be alert for changes in traffic patterns and potential traffic delays along Dunes Drive. We appreciate your flexibility.
Closed on Christmas Day

The monument will be closed on Christmas Day, December 25, 2013.
Lodging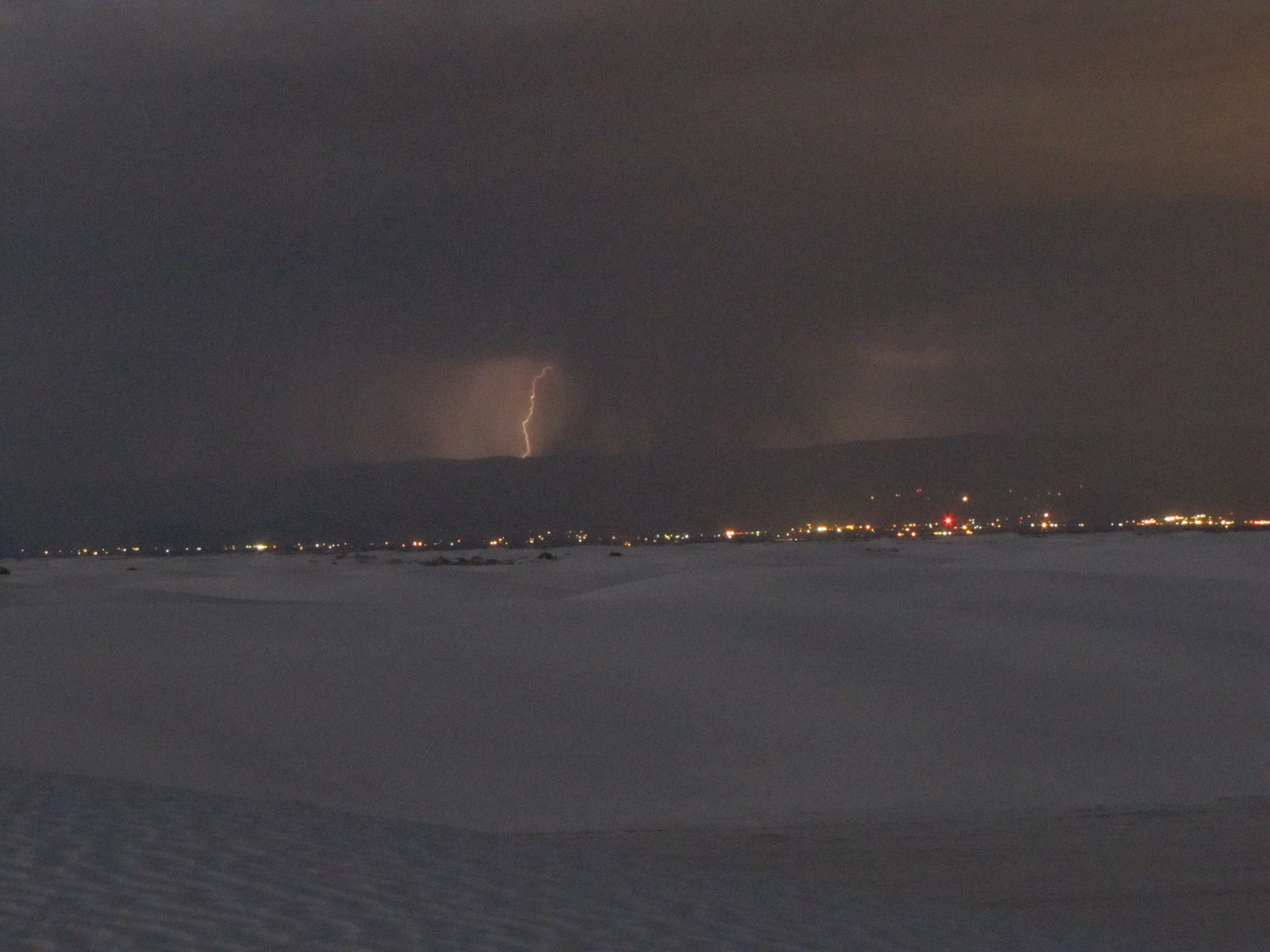 R. Wiles, NPS Photo
Are you looking for a place to stay while you visit White Sands? Although there is no lodging available within the monument, there are plenty of places to stay in nearby Alamogordo (13 miles from the park) and Las Cruces (50 miles from the park). The links below will help you locate a hotel or campground that fits your needs.
Area Camping Brochure
Download our brochure that lists all of the campgrounds in the surrounding area. It contains not only names and locations, but also lists the amenities they offer and all of their contact information.
Alamogordo Chamber of Commerce
Visit the Chamber of Commerce's website for more information on local business, inlcuding restaurants, hotels, and more.
Las Cruces Convention & Visitor's Bureau
The Las Cruces Convention & Visitor's Bureau offers a complete listing of hotels, motels, B&Bs, and RV parks in the Las Cruces area, as well as a wealth of other information on recreation and restaurants. Visit their website for more information.


Did You Know?

The gypsum that makes up the white sands starts out as clear, translucent sand grains. As the wind bounces the sand grains along the ground, they collide and scratch each other. The scratches change the way light reflects off the grains, making the sand appear white.