Closures and Missile Tests

Upcoming Missile Tests: From time to time the missile range that surrounds us performs missile testing that may require the closure of the park or Highway 70. Please follow the link below for up to date information on closures More »
New Monument Hours

The monument currently opens at 8 a.m. and closes roughly 1 hour after sunset. More »
Road Safety Corridor

The first four miles of Dunes Drive is a road safety corridor. Slowing or stopping in the corridor is prohibited. Dune Life Nature and Playa trails are also temporarily closed. The staff of White Sands National Monument apologizes for the inconvenience.
Lodging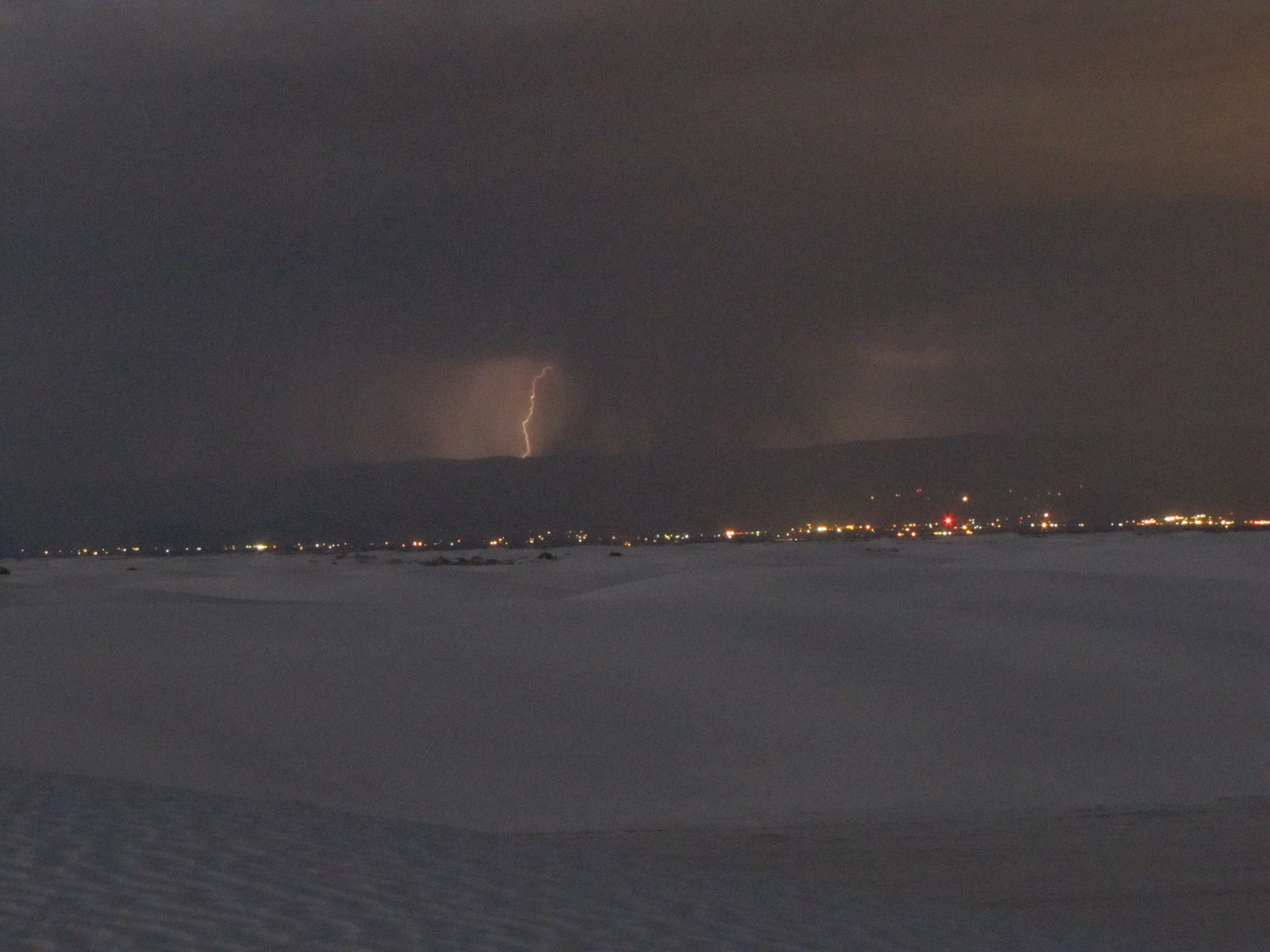 R. Wiles, NPS Photo
Are you looking for a place to stay while you visit White Sands? Although there is no lodging available within the monument, there are plenty of places to stay in nearby Alamogordo (13 miles from the park) and Las Cruces (50 miles from the park). The links below will help you locate a hotel or campground that fits your needs.
Area Camping Brochure
Download our brochure that lists all of the campgrounds in the surrounding area. It contains not only names and locations, but also lists the amenities they offer and all of their contact information.
Alamogordo Chamber of Commerce
Visit the Chamber of Commerce's website for more information on local business, inlcuding restaurants, hotels, and more.
Las Cruces Convention & Visitor's Bureau
The Las Cruces Convention & Visitor's Bureau offers a complete listing of hotels, motels, B&Bs, and RV parks in the Las Cruces area, as well as a wealth of other information on recreation and restaurants. Visit their website for more information.


Did You Know?

Only a handful of gypsum dunefields exist and the white sands dunefield is by far the world's largest, covering 275 square miles.