Closures and Missile Tests

Upcoming Missile Tests: From time to time the missile range that surrounds us performs missile testing that may require the closure of the park or Highway 70. Please follow the link below for up to date information on closures More »
Summer Monument Hours

The monument currently opens at 7 a.m. and closes roughly 1 hour after sunset. More »
Road Safety Corridor

The first four miles of Dunes Drive is a road safety corridor. Slowing or stopping in the corridor is prohibited. Dune Life Nature and Playa trails are also temporarily closed. The staff of White Sands National Monument apologizes for the inconvenience.
White Sands Trading Company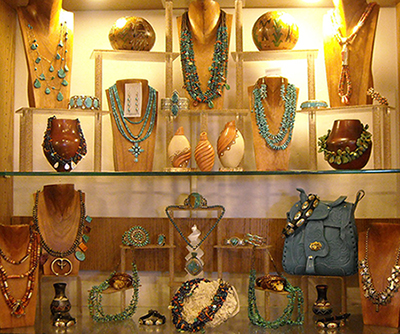 White Sands Trading Gift Shop is the official concessioner of White Sands National Monument, proudly joining with the National Park Service in preserving this rich ecosystem for generations to come. They offer authentic Native American handcrafts including hand coiled, wood-fired pottery and Zuni, Hopi, Santo Domingo and Navajo jewelry. Sand toys, sleds and kites are also available for purchase. Regional food products such as dried chiles, salsa and biscochitos and souvenirs like T-shirts, mugs and caps are just a few highlights of the many unique gifts available. Their selection of grab-and-go food will help to appease your hunger with a wide variety of snacks and sandwiches. You can also restock your water supply (critical in this desert) or select from a variety of juices and sodas.
Did You Know?

Only the top few inches of the gypsum dunes are made of loose sand. Rainwater falling on the dunes dissolves some of the gypsum and cements the sand grains together, creating a crude form of plaster of Paris. This makes the white sand dunes easy to walk on.