What is the Sunset Stroll?
The Sunset Stroll Nature Walk is an easy (less than one mile) stroll through the dunes to look at the geology, plants and animals of the dune field. Some climbing on the dunes is involved.The walk is timed to end at sunset in order to provide good photographic opportunites.The Sunset Stroll is held every evening throughout the year, except when staff is not available. See below for starting times.
Cost: The program is free. No reservations required.
Where to go: Meet the ranger 5 miles inside the park next to the Sunset Stroll sign.
Accessibility: Although the stroll does not require much climbing, it does lead visitors off the road and through the sand. As a result, it is not wheelchair or scooter accessible. The ranger will try to accomodate visitors with special needs as best they can, but the stroll may require a climb up a gentle slope or two.
2015 Sunset Stroll Schedule
4:00 p.m. November 1 - December 31 (Sunset: 5:15 - 5:13)
2016 Sunset Stroll Schedule
4:00 p.m. January 1 - 8 (Sunset: 5:15 - 5:15)

4:15 p.m. January 9 - 22 (Sunset: 5:04 - 5:26)

4:30 p.m. January 23 - February 5 (Sunset: 5:27 - 5:39)

4:45 p.m. February 6 - February 19 (Sunset: 5:40 - 5:52)
5:00 p.m. February 20 - March 12 (Sunset: 5:53 - 6:09)
March 13: Sunset 7:12 Daylight Savings Begins (SPRING FORWARD)
6:15 p.m. March 13 - April 1 (Sunset: 7:10 - 7:24)
6:30 p.m. April 2 - April 22 (Sunset: 7:25 - 7:39)
6:45 p.m. April 23 - May 13 (Sunset: 7:40 - 7:54)
7:00 p.m. May 14 - August 7 (Sunset: 7:55 -7:57)
6:45 p.m. August 8 - 21 (Sunset: 7:57 - 7:42)
6:30 p.m. August 22 - September 4 (Sunset: 7:42 - 7:26)
6:15 p.m. September 5 - September 18 (Sunset: 7:25 - 7:07)
6:00 p.m. September 19 - September 25 (Sunset: 7:06 - 6:57)
5:45 p.m. September 26 - October 9 (Sunset: 6:57 - 6:38)
5:30 p.m. October 10 - October 23 (Sunset: 6:38 - 6:22)
5:15 p.m. October 24 - November 5 (Sunset: 6:22 - 6:10)
November 6: Sunset 5:09 Daylight Savings Ends (FALL BACK)
4:00 p.m. November 6 - January 6, 2017 (Sunset: 5:10 - 5:12)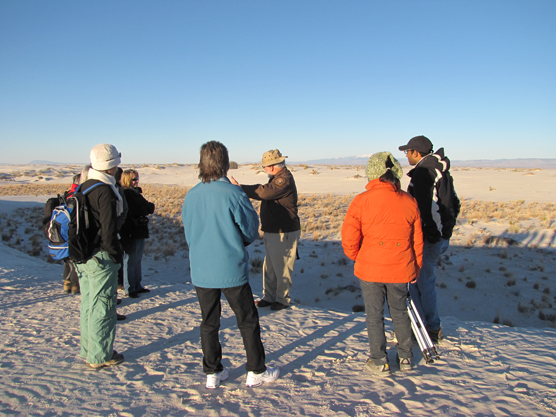 R.Wiles image