Closures and Missile Tests

Upcoming Missile Tests: From time to time the missile range that surrounds us performs missile testing that may require the closure of the park or Highway 70. Please follow the link below for up to date information on closures More »
2014 WHITE SANDS BALLOON INVITATIONAL

The White Sands Balloon Committee and the Alamogordo Chamber of Commerce will be hosting both days of the Balloon Festival on Sept 20-21 at the Alamogordo Balloon Fiesta Park in Alamogordo, NM. For more information call 800-826-0294 or (575) 437-6120.
Summer Monument Hours

The monument currently opens at 7 a.m. and closes roughly 1 hour after sunset. More »
Road Safety Corridor

The first four miles of Dunes Drive is a road safety corridor. Slowing or stopping in the corridor is prohibited. Dune Life Nature and Playa trails are also temporarily closed. The staff of White Sands National Monument apologizes for the inconvenience.
Trinity Site - October 6, 2012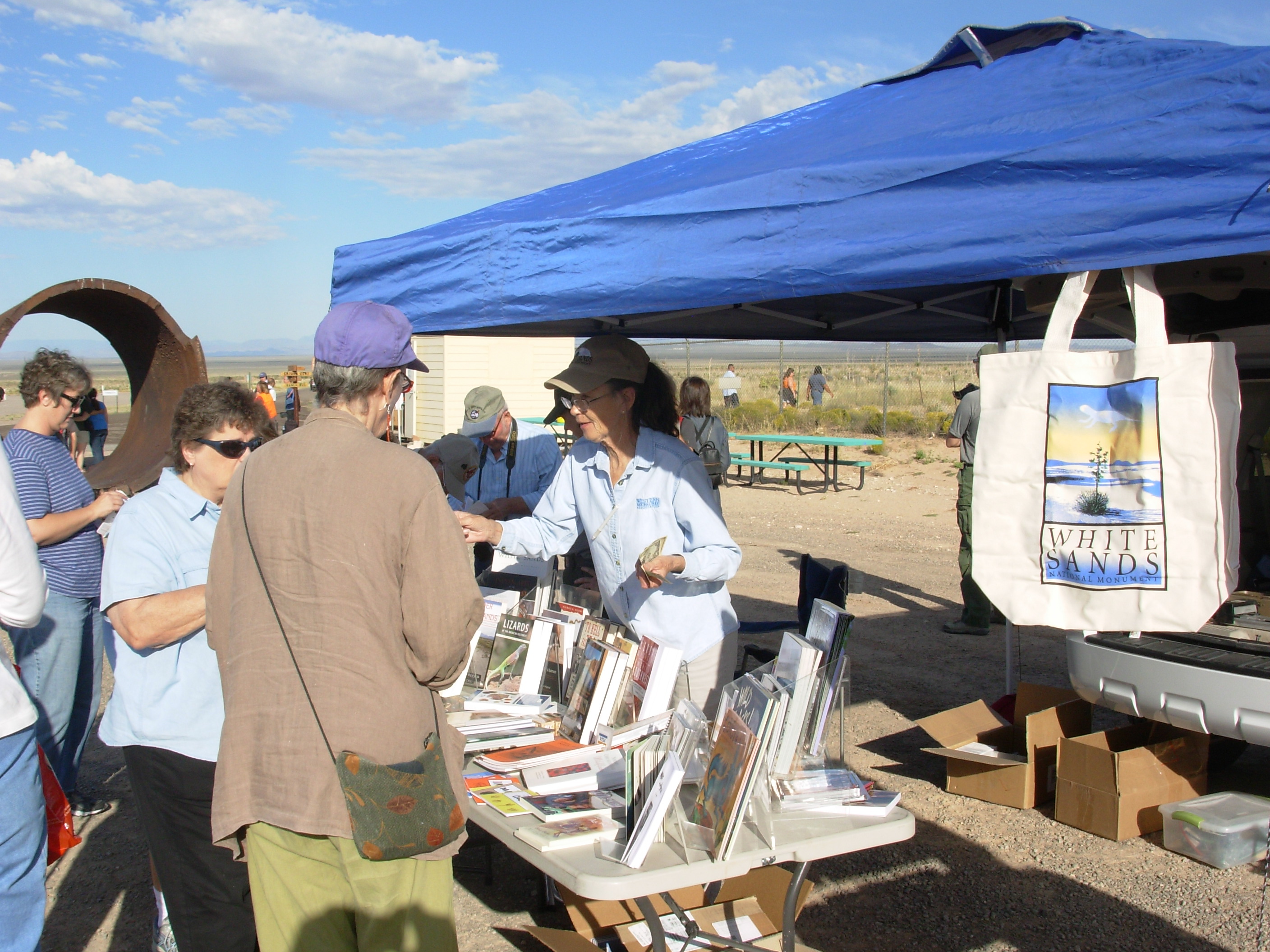 On Saturday, October 6, 2012, WNPA will be out of the visitor center and out in the field!  Yes, it's time once again for us to go to the Trinity Site, set up our booth, and serve visitors as they explore the location where the world's first atomic bomb was detonated. 
Why is this such an exciting event for us?  White Sands Missile Range opens the Trinity Site to the public only twice a year--on the first Saturday of April and October.  This gives us a unique opportunity to interact with the public and represent both the WNPA and White Sands National Monument. By working side-by-side with National Park Service staff, we are able to connect people to their national parks. 
Post A Comment
Did You Know?

Most desert animals are nocturnal, coming out to feed only at night when temperatures are cooler. Every animal in the white sands makes tracks on the dunes as it moves, leaving clues to its nocturnal activities.