Indoor Activities
Museum
The museum at Whitman Mission compares and contrasts the lifestyles of the Whitmans and the Cayuse. The museum includes Native American cultural items, archeological artifacts, and items that belonged to the Whitmans and the Sagers.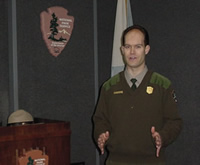 NPS
Slide Show
The park has a 10-minute slide show that is shown every 30 minutes, or upon request during slower periods of visitation. Groups may request an introductory talk. See Useful Information for Large Groups for more details.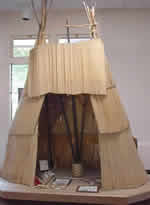 NPS
Lobby Displays
Displays in the lobby include:
small tule mat lodge
covered wagon with supplies
spinning wheel
model of how the mission site may have looked in 1847
small display case for special, temporary displays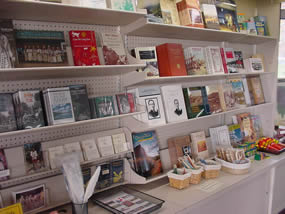 NPS
Book Store
A small book store sells books about the Whitmans, the Cayuse and other Plateau Tribes, fur trappers and explorers, and about the Oregon Trail.


Did You Know?

In the fall of 1842 Dr. Whitman decided to travel from Waiilatpu to Boston. He wanted to convince the board members to keep his mission station open. Dr. Whitman was in such a hurry when he left that he forgot his compass.