Goods & Services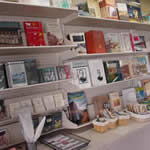 NPS
Bookstore
A small bookstore provides books, videos and other items about the Whitmans, the Cayuse and other Plateau tribes, furtraders and explorers, and the Oregon Trail.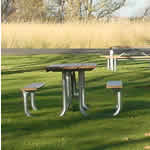 NPS
Picnic Area
There is a picnic area located at the far end of the parking lot. The tables are available on a first-come first-serve basis. All the tables are wheel-chair accessible.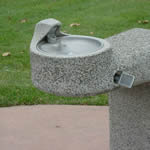 NPS
Drinking Fountains
Drinking fountains are located outside the entrance to the Visitor Center, in the picnic area, and on top of the hill. These fountains are operational spring through fall. Exact dates depend on weather. There are no soda or other vending machines.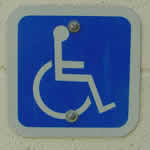 NPS
Wheelchair
A wheelchair is available free of charge for use while visiting the park. For other helpful features see Accessibility.


Did You Know?

On her 29th birthday Narcissa gave birth to a daughter, Alice Clarissa. The Cayuse called her "Cayuse Te-mi" (Cayuse girl) because she was born on Cayuse land. Some historians see her as a potential bridge between the two cultures. Unfortunately Alice Clarissa drowned when she was 2 years old.