Exercise
For Your Health

National Park Service sites can affect our lives in many ways. They are educational, inspirational, and often beautiful. They can also be good for our health, providing opportunities for recreation and exercise in pleasant settings. Several options exist at Whitman Mission.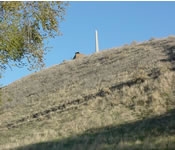 Walking/Jogging
Whitman Mission National Historic Site has over a mile of maintained paved trails. This includes two trails that lead to the top of Monument Hill. Going to the top of the hill is a great opportunity to work an additional set of muscles on your daily walk.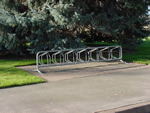 Biking
Biking is not allowed on the park site itself, but Whitman Mission does make a nice destination for an afternoon bike ride. Bike racks for securing your bike are located at both the main and back entrances to the park. So have a refreshing ride, then stop for a break, a stroll through the mission grounds, or to have a picnic.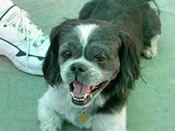 With Pets
Pets are welcome as long as they are on a leash. You and your pet can enjoy the outdoors while staying fit by taking regular walks around the mission grounds. Please respect others by cleaning up after your pet. For more information concerning bringing pets to Whitman Mission go to the park's
Pets web page
.


HealthierUS.gov

The HealthierUS initiative is a national effort to promote health and wellness.

President's Council on Physical Fitness and Sports

Find out how you can start a physical activity program today and stay active and fit for life.
Did You Know?

Over 200 different species of birds can be found at Whitman Mission National Historic Site. A large proportion of these are migratory and wintering birds indicating the importance of the 139-acre parcel as a stop over for those species. More...