The Mission Site: What Came After

NPS photo
Period of Captivity: At the end of eleven years endeavor among the Cayuses, Marcus and Narcissa Whitman and eleven others were killed at Waiilatpu in the autumn of 1847. The Cayuses made captives of the surviving whites, ransoming them one month later.
Experiences of the Captives
Release of the Captives
Later Occupants: Depending on a few turns of fate, the site may instead today be a college, a farm, a ranch, a church, or even downtown Walla Walla. More . . .
Making a Memorial: Mr. Gray had strained relations with the Whitmans while they were alive, but after their deaths he devoted his remaining years to establishing a memorial in their honor. Unfortunately, he died before it was completed. More . . .
A National Monument: Established as a unit of the National Park Service in 1936. Today, over 60,00 people visit the site annually. The park is at the cutting edge of "green" practices and is an important haven for birds and other wildlife.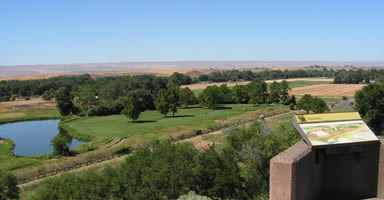 NPS photo