Brandy Creek Road Closed Oct 1 - Oct 2, 2014

Whiskeytown staff is working towards improving Brandy Creek road for better access to popular visited areas. Brandy Creek Road will be closed first thing Wednesday morning Oct 1st and remain closed through the second for graveling.
Directions
Map

For directions and a map to Whiskeytown National Recreation Area, click here for a PDF map.

Car

From Interstate 5, take the Highway 44 West exit toward Downtown Redding and Eureka. From Downtown Redding, follow Highway 299 west toward Eureka for approximately 8 miles to reach the Visitor Center.

Plane

Commercial air service is available to Redding California located approximately 16 miles from Whiskeytown. Rental vehicles are available.


Did You Know?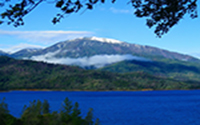 Shasta Bally is the highest point in Whiskeytown at 6199 feet. Snow can usually still be seen through June.