Brandy Creek Road Closed Oct 1 - Oct 2, 2014

Whiskeytown staff is working towards improving Brandy Creek road for better access to popular visited areas. Brandy Creek Road will be closed first thing Wednesday morning Oct 1st and remain closed through the second for graveling.
Whiskey Creek Boat Launch and Parking to Close Temporarily in January
Date:
December 23, 2011
Contact:
Chris Mengel , (530) 242-3429
Contact:
Park Dispatch, (530) 242-3431
The boat launch and parking area at Whiskey Creek in Whiskeytown National Recreation Area will be closed to the public January 5 through January 8, 2012. The closure is to allow the local Redding-based California Army National Guard to train at this location with their bridge bay and bridge erection boats and support equipment. The closure will be in effect just Thursday, Friday, Saturday and Sunday.

Chief Ranger Jim Richardson stated, "This element of our National Guard needs an appropriate location to train with their unique set of equipment and personnel in support of missions that may be assigned to the National Guard. We are happy to provide an ideal training environment and assistance to our National Guard service members in maintaining their readiness for the challenging missions they face on the home front and around the globe." Anglers and other boaters who regularly use Whiskey Creek are asked to use the boat launch at Brandy Creek Marina during this closure.

For more information, please contact Chris Mengel at (530) 242-3429. For more information on Whiskeytown National Recreation Area, please contact the visitor center at (530) 246-1225, or visit the park website at www.nps.gov/whis


-NPS-

Did You Know?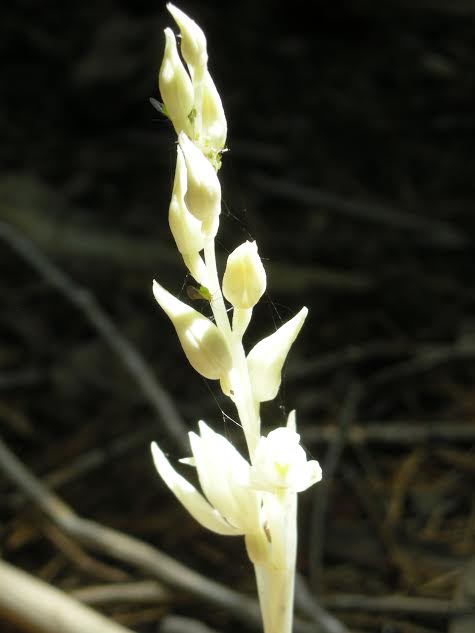 Whiskeytown has phantom orchids (Cephalanthera austiniae)? They are all white and devoid chlorophyll. This means that it cannot make energy for itself and must rely on symbiotic mycorrhizae for its nutrition.