Take Care of Your Valuables While at Whiskeytown
Date:
February 26, 2012
Contact:
Jim Richardson, (530) 242-3413
Contact:
Park Dsipatch, (530) 242-3431
While enjoying Whiskeytown, please take care when leaving your vehicle at trailheads and other areas away from your view. You can easily prevent theft from your vehicle by leaving no valuables or personal property visible within the vehicle while away and recreating. Remember to lock your vehicle prior to your departure! Please report any suspicious activity to the park communications center at (530) 242-3431.

For further information on Whiskeytown National Recreation Area, please stop by the visitor center, which is open from 10:00 a.m. to 4:00 p.m. every day, or call (530) 246-1225. You can also visit the park website at www.nps.gov/WHIS


-NPS-
Did You Know?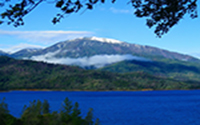 Shasta Bally is the highest point in Whiskeytown at 6199 feet. Snow can usually still be seen through June.