News Releases
August 06, 2014
Celebrate the Fall Season at Whiskeytown's 4th Annual Harvest Festival
Whiskeytown National Recreation Area and the Friends of Whiskeytown invite visitors to join us for the 4th Annual Harvest Festival on September 20, 2014, from 10:00 am to 3:00 pm at the park's Tower House Historic District. This fun and family-friendly event will feature apple tasting, an apple-themed bake-off contest, games for all ages, and tours of the historic Camden House and orchards.
August 04, 2014
Painting Demonstration with Artist-in-Residence
Whiskeytown National Recreation Area is pleased to announce a plein air painting demonstration by current Artist-in-Residence Carla Crawford. Join Ms. Crawford at Brandy Creek Beach and learn to see Whiskeytown in new ways through art. The demonstration will be held on Thursday August 7 from 6:00 pm to 8:00 pm at Brandy Creek Beach (near the lifeguard stand). Participants are encouraged to bring a beach chair to the event.
July 25, 2014
New Riparian Zone Water Quality Program
Come explore riparian habitats and learn about the importance of water quality. Whiskeytown National Recreation Area has numerous healthy riparian zones. Riparian zones are critically important because they store and purify water, reduce damage from floodwaters, and provide habitat for wildlife and people. Unfortunately, riparian zones can be threatened by human influences. Join a Ranger for fun hands-on activities at Brandy Creek. These activities will relate to water quality testing, watersheds, macroinvertebrates, and how humans can help protect riparian zones.
July 18, 2014
Tourism to Whiskeytown National Recreation Area creates $31,712,300 in Economic Benefit
Whiskeytown, California – A new National Park Service (NPS) report shows that 776,025 visitors to Whiskeytown National Recreation Area in 2013 spent nearly $32 million in communities near the park. That spending supported 405 jobs in the local area.
July 11, 2014
Perseid Meteor Shower Party at Brandy Creek Beach
Whiskeytown National Recreation Area, in partnership with the Shasta Astronomy Club, will be holding a special star party to view the Perseid Meteor Shower on Sunday, August 10th, 2014. These very knowledgeable and passionate amateur astronomers will be displaying meteorites and providing powerful telescopes to view what is often considered the most brilliant meteor shower of the year.
June 22, 2014
Remembering Whiskeytown—A Historical Cemetery Tour of Whiskeytown's Pioneers and Past
Meet with a park ranger at the Whiskeytown Cemetery for a walking tour Sunday evenings July 20 through September 7 starting at 6:30 pm. The tour will visit gravesites and learn about some of the individuals and families who settled here during the Gold Rush through the time of the Central Valley Project and Whiskeytown Lake. Along the way, learn about the iconography/symbolism of headstones and its significance in telling a larger story. Following the tour, visitors will be encouraged to share their stories about this intriguing and unique cemetery as well as historic cemeteries in general and their preservation. Programs will last about 1.5 hours.
June 20, 2014
Fire Use and Prevention Restrictions 2014
Due to continued extreme dry conditions as a result of the ongoing drought, the National Park Service at Whiskeytown National Recreation Area is implementing fire restrictions at the park.
June 09, 2014
Ranger-led Activities for Summer 2014
Whiskeytown offers a variety of free, family friendly ranger-led activities throughout the summer. From kayaking to stargazing, there is something for everyone! Programs begin June 14 and run through Labor Day weekend. Reservations are required for the park kayak programs and can be made up to two weeks in advance by calling (530) 242-3462. The park will begin taking reservations for the season on Monday, June 9. While programs are free, visitors must display a valid day use pass or other park pass on all vehicles in the park. For the most current program information visit our website at www.nps.gov/whis, or call the park visitor center at 530-246-1225.
May 30, 2014
WHISKEYTOWN ANNOUNCES TEMPORARY CAMPSITE, ROAD AND TRAIL CLOSURES
Beginning June 2, 2014 and continuing through approximately July 18, portions of Whiskeytown National Recreation Area will close to provide for the safety of visitors as the park implements the Boulder Creek Forest Restoration project. A map of the closure areas will be posted at the Visitor Center, on the park website (http://www.nps.gov/whis), and at selected access points throughout the park. The following campsites, roads and trails are to be closed during this period: Campsite: The primitive campsite at Boulder Creek. Roads: Mill Creek Road, from South Shore Drive. Trails: The Boulder Creek Trail between the South Shore Drive and Mill Creek Road trailheads; Mill Creek Trail between the Mill Creek Road Trailhead and the three-way intersection adjacent to Mill Creek; and the Papoose Pass Trail at the Papoose Pass cutoff. Boulder Creek Falls will not be accessible during this project.
March 26, 2014
Take the Waterfall Challenge during Whiskeytown's Waterfall Week
This year the National Park Service invites visitors to "Go Wild for Waterfalls" and take the Whiskeytown Waterfall Challenge during National Park Week Saturday, April 19 through Sunday, April 27. This year the National Park Service has selected the theme "National Park Week: Go Wild," and the Whiskeytown Waterfall Challenge is one of the many wild adventures you can have at national park sites across the country. A great way to begin the Waterfall Challenge is to join a park ranger for a free ranger-led hike to one of the park's four major waterfalls. During Waterfall Week, hikes will be offered daily to Whiskeytown, Brandy Creek or Boulder Creek Falls at 9:00 a.m. and daily to Crystal Creek Falls which was recently redesigned to Americans with Disabilities Act (ADA) Accessibility Standards at 2 p.m. For the complete schedule and to make the required reservations, call the visitor center at (530) 246-1225. In celebration of "National Park Week: Go Wild!" Saturday, April 19 and Sunday, April 20, will be a fee-free period for Whiskeytown and the 400 other national parks. From diverse wildlife and iconic landscapes to vibrant culture and rich history, our National Park system has something for everyone.
March 10, 2014
Whiskeytown National Recreation Area is Recruiting Volunteers for 2014
Is Whiskeytown one of your favorite places to spend your free time? Do you enjoy helping others, sharing knowledge, learning new things, and developing new friendships? Would you like a chance to serve your community, support your park, and have fun at the same time? If so, we are offering you an opportunity to join Whiskeytown's dedicated team of "Volunteers-in-Parks."


Did You Know?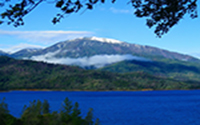 Shasta Bally is the highest point in Whiskeytown at 6199 feet. Snow can usually still be seen through June.