Get Outside and Hike to Whiskeytown Falls
Date:
July 16, 2009
Whiskeytown News Release
July 16, 2009
For Immediate Release
Carol Jandrall (530) 242-3438
Get Outdoors and Hike to Whiskeytown Falls with a Park Ranger
Whiskeytown National Recreation Area is offering guided hikes to Whiskeytown Waterfalls on Friday July 24 and Friday July 31, 2009. The hikes will start at 9:00 a.m. Space is limited and visitors are asked to make reservations by calling (530) 242-3438.
Join a Park Ranger for a hike to these beautiful waterfalls. Learn about the flora and fauna along the trail and learn about the Whiskeytown Fires of 2008 and how Whiskeytown manages fire in the recreation area.
The  1.7 mile hike is considered strenous with several steep climbs, drop-offs  and narrow footing. Strudy hiking boots are recommended. Bring drinking water, snack and sun screen.
For more information about the hike, please call Carol Jandrall at (530) 242-3438. For more information about Whiskeytown National Recreation Area go to: www.nps.gov/whis
-NPS-
Did You Know?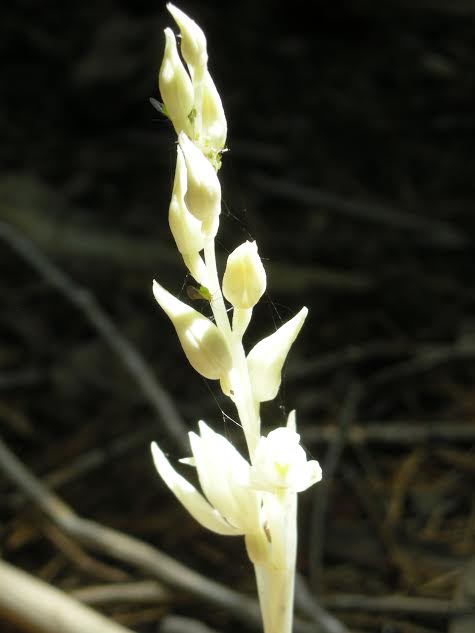 Whiskeytown has phantom orchids (Cephalanthera austiniae)? They are all white and devoid chlorophyll. This means that it cannot make energy for itself and must rely on symbiotic mycorrhizae for its nutrition.