Brandy Creek Road Closed Oct 1 - Oct 2, 2014

Whiskeytown staff is working towards improving Brandy Creek road for better access to popular visited areas. Brandy Creek Road will be closed first thing Wednesday morning Oct 1st and remain closed through the second for graveling.
Come Join a Park Ranger for a Moonlight Hike to Whiskeytown Falls on September 2
Date:
August 15, 2009
Contact:
Carol Jandrall, (530) 242-3438
Join a Park Ranger on a guided evening hike to Whiskeytown Falls on Wednesday, September 2 and experience the beauty of Whiskeytown by the soft light of the silvery moon.  There is limited space and visitors are asked to make reservations by calling Carol Jandrall at (530) 242-3438.  Reservations for this hike will begin on August 19.  The hike will start at 6:30 p.m. and last about 3 hours. The 1.7 mile hike is considered strenuous with several steep climbs, drop-offs and narrow footing. Sturdy hiking boots are recommended.  Please bring drinking water, a snack, and a small flashlight. 
Please call Carol Jandrall at 530 242-3438 for more information or visit the park's website at www.nps.gov/whis.
-NPS-
Did You Know?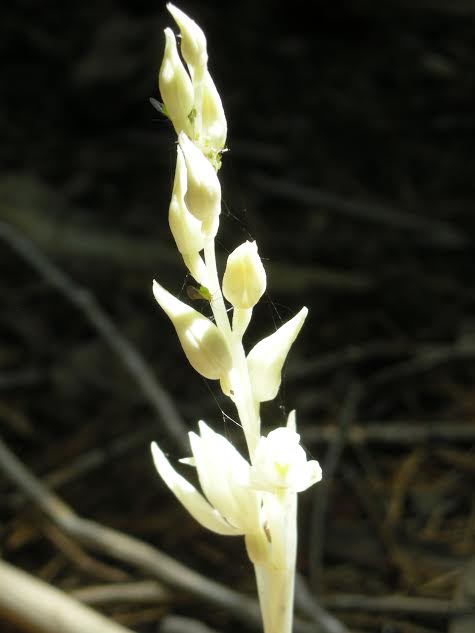 Whiskeytown has phantom orchids (Cephalanthera austiniae)? They are all white and devoid chlorophyll. This means that it cannot make energy for itself and must rely on symbiotic mycorrhizae for its nutrition.