Plants
Whiskeytown is home to a vast array of both vascular (
wildflowers
,
trees, shrubs
, grasses, and ferns) and non-vascular (
mosses, liverworts
, and hornworts) plant species. This diverse assemblage of species is due in part to the park's location within the Klamath Mountian physiographic province and its proximity to the Cascade Mountains, Coast Range, and Sacramento Valley. The park's broad range in elevation, rugged topography, numerous soil types, and history of natural and human disturbance also contribute to its species richness.
The park's many plant communities often intergrade with one another forming indistinct boundaries across the landscape. In general, these communities can be lumped into seven broad categories:
Knobcone Pine


Chaparral


Mixed Oak Woodlands


Blue Oak Grasslands


Ponderosa Pine


Mixed Conifer


Riparian

To learn more about the park's major plant communities, visit our
virtual tour
.


Conducting Research at Whiskeytown

Scientists interested in working in the park can apply for a research permit on-line Read More

Biodiversity of Whiskeytown

Take a virtual tour to learn more about the park's biodiversity

Trailguides available.

Individual trail guides are now available at the Visitor Center or online. Read More
Did You Know?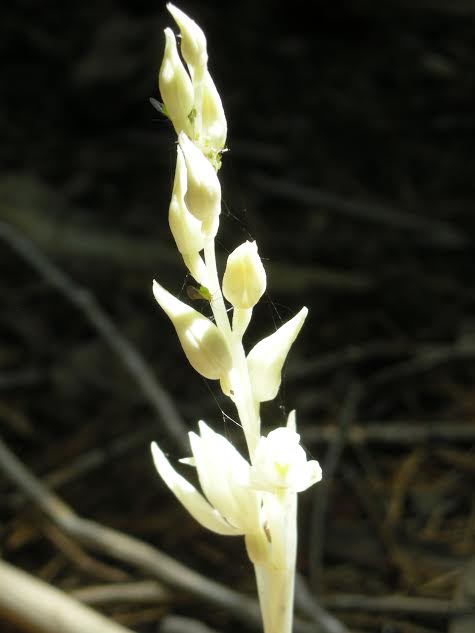 Whiskeytown has phantom orchids (Cephalanthera austiniae)? They are all white and devoid chlorophyll. This means that it cannot make energy for itself and must rely on symbiotic mycorrhizae for its nutrition.