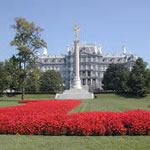 Monuments
What is a monument? A monument is a structure built for commemorative or symbolic reasons. President's Park has several monuments such as First Division Monument and Zero Milestone Monument.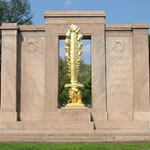 Memorials
What is a memorial? A structure erected to commemorate persons or events. There are several memorials in President's Park such as Butt-Millet Memorial Fountain, Second Division Memorial and Boy Scout Memorial.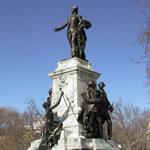 Statues
What is a statue? A statue is a sculpture depicting a specific entity, usually a person, event, animal or object. A variety of statues can be seen at President's Park such as Rochambeau, Jackson, von Steuben, Lafayette and Kosciuszko.