Teacher Workshop: President's Park and National Mall
November 8, 2014 | 8:00 am to 3:30 p.m.
White House Visitor Center
Come join the National Park Service Rangers from President's Park and the National Mall and Memorial Parks for a "Teachers Workshop" on Saturday November 8, 2014.
The teacher workshop will start at 8:30 a.m.
and end at 3:30 p.m.
You will have the opportunity to explore both parks, meet other teachers, hear new ideas and discover ways to enhance your students' curriculum. You will have a chance to view the newly renovated White House Visitor Center and the Washington Monument!
If interested, please register via the online application
here
. Space is limited, so apply now!
More Information
For more information, contact either Kathy Langley, White House Visitor Center manager, at (202) 208-0747 or by email at Kathy_Langley@nps.gov.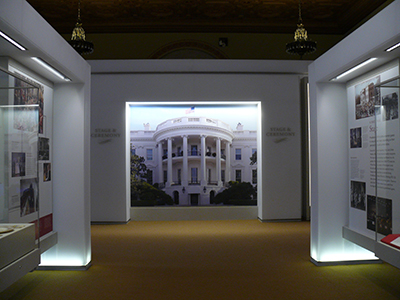 NPS