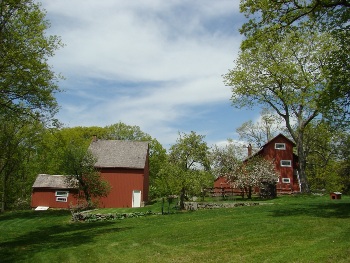 NPS
The Weir Studio and the Young Studio
From Spring until Fall, the Young Studio and the Weir Studio are open to the public from 11:00 am until 4:00 pm, Thursday through Sunday. Explore the artists's studios and learn about their techniques, styles, influences, and creating art at Weir Farm National Historic Site. The Weir House is only accessible though a guided tour.
A member of the park's staff or a park volunteer docent will be stationed in the studios to answer questions and provide guidance for intrepreting these spaces
Please note: No flash photography, tripods, food, drink, strollers, or umbrellas are permitted into the studios.