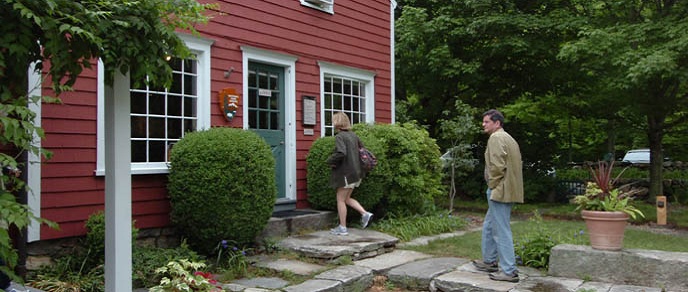 Photo by Alex Von Kleydorff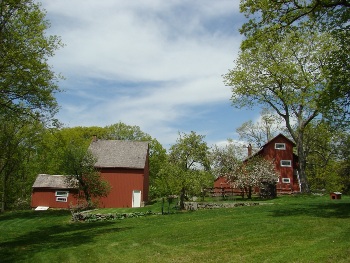 NPS
The Weir Studio and the Young Studio
From May through October, the Young Studio and the Weir Studio are open to the public from 10:00 am until 4:00 pm, Wednesday through Sunday. Explore the artists's studios and learn about their techniques, styles, influences, and creating art at Weir Farm National Historic Site. The Weir House is only accessible though a guided tour.
A member of the park's staff or a park volunteer docent will be stationed in the studios to answer questions and provide guidance for intrepreting these spaces
Please note: No flash photography, tripods, food, drink, strollers, or umbrellas are permitted into the studios.
Burlingham House Visitor Center
Current Exhibit: Artists On Site
Designated by Congress as a national park in 1990, Weir Farm National Historic Site - a place for inspiration that began with painter Julian Alden Weir in 1882 - celebrates its 25th anniversary this year. Working in partnership with the Weir Farm Art Center, the park has welcomed hundreds of artists from all over the world to its Artist-in-Residence and Visiting Artist programs.
All this year, Weir Farm National Historic Site is exhibiting "Artists On Site", featuring works by former artists who have participated in these programs. The works span the history of the park and document the landscape, gardens and buildings over time.

Featured artists:
Marc Chabot, Frank Meuschke, Elizabeth Lazaren, Linda Lindroth, Margaret Murphy, Darlene Kaczmarcyzk, Peter McCaffrey, Gretchen Garner, Sarah Faragher, Jude Valentine, Daniel Hauben, Richard Lang Chandler, Sally Frank, Constance Evans, Leona Frank, Daniel van Benthuysen, Michael Torlen, Andy Jones, Josette Urso, Andrew Jones, MaryEllen Hackett, Richard Frank, Joanne Agostinelli, John Pfahl, Ann Huey, William McCarthy, Megan Craig, Xiomaro, Lilian Cooper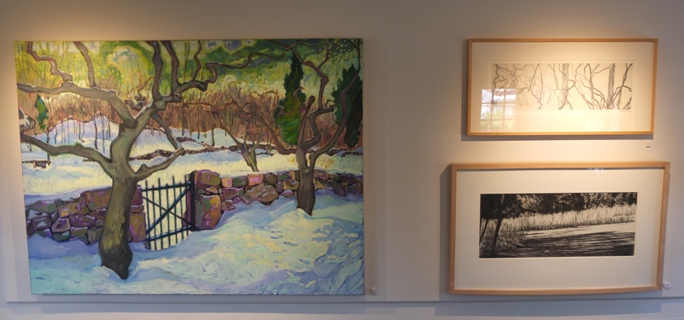 NPS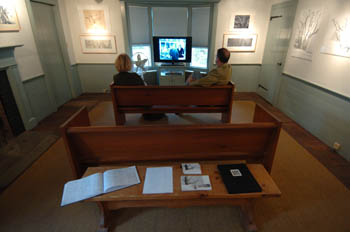 Photo by Alex Von Kleydorff
Introductory Film: "Legacy of a Landscape"
Visitors may view the 13-minute film, Legacy of Landscape, during regular visitor center hours. The film offers a helpful introduction to Weir Farm National Historic Site, and is highly recommended for first-time visitors to the park. Learn about Julian Alden Weir's artistic transformation from an academically trained portrait/still-life painter to one of the pioneers of American Impressionism, and how the landscape of Weir Farm National Historic Site was integral to that process. The film also examines the roles of Dorothy Weir Young, Mahonri Young, Doris Andrews, and Sperry Andrews in preserving Weir's artistic legacy and his Branchville farm. There are no scheduled showing times for the film -- just ask the park ranger at the Burlingham House Visitor Center desk to start it!
To view the park film through the park's website click here. View the park film through the park's YouTube account by clicking here