Burlingham House Visitor Center Closed

Please note the visitor center is closed December 1, 2013 through March 31, 2014. Park grounds are open daily year-round from dawn to dusk. Maps, brochures, and the Passport to Your National Parks stamp are available on the porch of the visitor center.
Winter Weather Information

Although park grounds remain open in snowy weather, snow removal will be minimal and restrooms may be locked. Be aware and plan ahead, as trails and parking areas may not be cleared. Use caution if driving to the park, as road conditions may be hazardous.
Fees & Reservations
Entrance and Activity Fees
Access to parking, the grounds, the Visitor Center, Ranger-guided tours and all special programming is provided free of charge by the National Park Service. Weir Farm National Historic Site does sell Senior Passes and Access Passes for entry into other National Parks or Federal Lands. Some restrictions apply for commerical photography and special events. See below for details.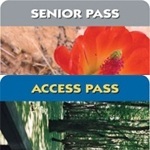 Park Passes
The America the Beautfiul Senior Pass and Access Pass are both avaible at Weir Farm National Historical Site. Click for more information.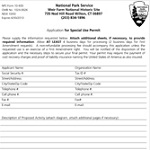 Permits
Permits are required for commercial photography or special events at Weir Farm National Historic Site. Click for more information


Did You Know?

Weir Farm National Historic Site is located in both Wilton and Ridgefield, Connecticut. The main house is located in Ridgefield and the visitor center is in Wilton.