Artwork - Sperry & Doris Andrews Period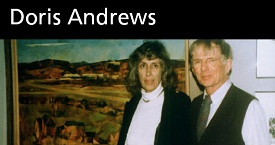 Doris Andrews (1920 - 2003)
Growing up in Kentucky, she would later study watercolor painting at the Arts Student League in New York. Doris Andrews, along with many other concerned citizens, would tirelessly devoted herself to preseving Weir Farm from development. However, this gallery includes some of the watercolors she created while living here.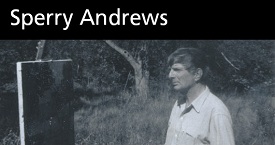 Sperry Andrews (1917 - 2005)
Born in New York, Sperry would serve in World War II before attending the Art Students League. He would share an easel with his future wife at the League. The two would meet Mahonri Young when they lived in Danbury and eventually move to Branchville in 1957. Sperry Andrews created more than 10,000 works over his lifetime. These galleries have just a small portion of that number.