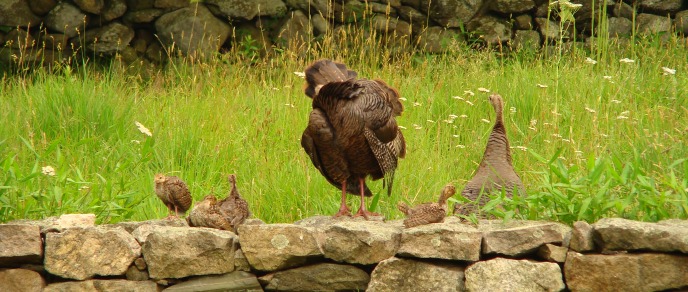 National Park Service, Weir Farm National Historic Site
A breeding bird survey of the park was conducted in 2002 and 2003. This survey identified 65 species of birds, 38 of which were confirmed or suspected to be breeding in the park. An additional 25 species could breed within the park based on current breeding ranges and habitat associations. Three migrant species Magnolia warbler, Black-throated warbler and Wilson's warbler were detected.
Of the species breeding in the park, seven are listed as priority species in the Partners In Flight (PIF) Landbird Conservation Plan for southern New England. They are wood thrush, Louisiana waterthrush, Scarlet Tanager, Hairy woodpecker, Eastern wood peewee, and Black-and-White warbler. Two of the species seen are listed as endangered, by the State of Connecticut Department of Environmental Protection, the Barn owl and Sharp-shinned hawk, while Red-shouldered hawk is listed as a species of conservation concern in Connecticut.