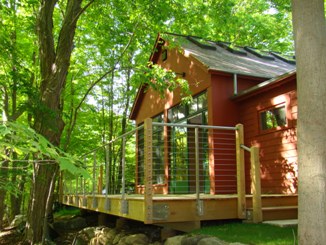 NPS
Artist-in-Residence Program at Weir Farm National Historic Site
The Artist-in-Residence program at Weir Farm National Historic Site selects artists to spend one month living and working at the park. To date, 150 artists from throughout the United States, as well as Tunisia, Germany, Australia, and India have participated in the Artist-in-Residence program.
The Weir Farm Art Center (formerly the Weir Farm Trust) manages the Arist-in-Residence program at the park through a five-year renewable cooperative agreement, providing logistical and financial support and program publicity.
Applications are due January 15 and July 15.
Download: Application for the Artist-in-Residence program. For more information, please contact the Weir Farm Art Center at residency@weirfarmartcenter.org or 203-761-9945.