Asan Beach Unit Closed Off a Section Due to Little Fire Ants

Due to the presence of the invasive Little Fire Ant, War in the Pacific National Historical Park has closed a part of the Asan Beach Unit. More »
Additional Closure in Asan Beach Unit

The park has closed an additional area along Asan Beach due to the invasive Little Fire Ant. More »
Temporary Closure of Asan Bay Overlook

Renovations have begun at the Asan Bay Overlook, including removal and replacement of panels at the Memorial Wall. To ensure visitor safety and provide space for equipment, sections of the site will be closed to the public through mid-July. More »
Volunteer Opportunities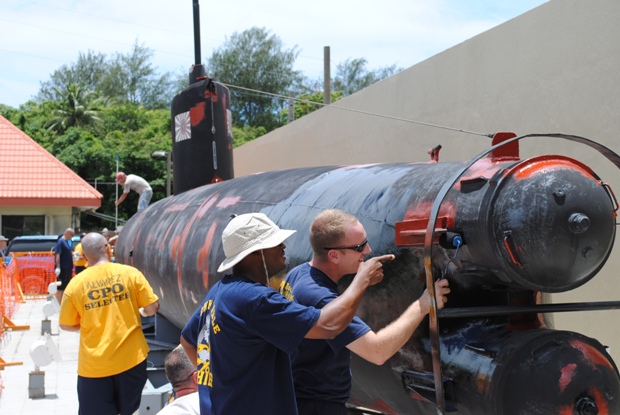 You or your group can volunteer with the National Park Service and help care for our special places. As a volunteer, you will represent the National Park Service, work in unique settings, preserve this country's natural and cultural legacy, and help visitors discover the resources, meanings, and values found in your national parks.
How to get involved:
- Stop by the T. Stell Newman Visitor Center
- Call the visitor center at 671-333-4050
- Call the park headquarters at 671-477-7278, ext. 1007
- Fill out an online application through the links below

Current Volunteer Opportunities
Did You Know?

Typhoons can occur in any month, although they are more common during the rainy season? But don't worry; typhoons give ample warning of their coming and there is plenty of time to take shelter.