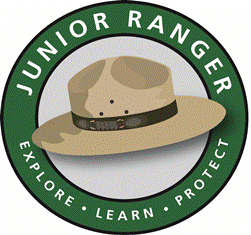 Wanted: Junior Rangers.
Skill, cunning, and creativity - needed. Exploration of park or park website - expected. Discovering the island's history, legends, and ecosystems - required. Honor and recognition as an official Junior Ranger upon your success - promised. Junior Ranger badges shall be awarded.

Are you up to the challenge? To begin the program, pick up a copy of the Junior Ranger Activity Book at the visitor center front desk. This book is filled with activities for all ages. Complete the activities, show your book to a park ranger, and receive a Junior Ranger badge.
Alternatively, you may request to have the book mailed to you.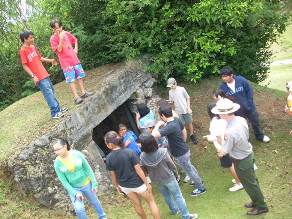 NPS Photo
Junior Ranger Academy

There's more than one way to earn a Junior Ranger badge! Our Junior Ranger Academy offers 7th & 8th graders a chance to join park rangers as they explore historic sites, spruce up public lands, handle artifacts in the museum collection, and much more. The next Junior Ranger Academy is scheduled for April, 2014. Learn more here!