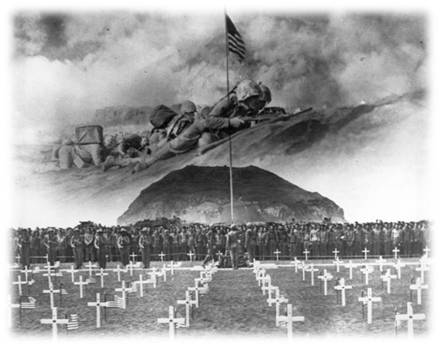 The Pacific Theater of World War II involved one-third of the earth's surface but only 1/145th of its total land mass. It involved vast distances and new strategy, tactics, equipment, and weapons of war. Moreover, it involved not just Japan and the United States but Great Britain, Australia, New Zealand, the Netherlands, Canada, China, France, and the Soviet Union as well. Caught in the middle were the people of the Pacific islands, upon whose homelands and in whose waters the battles were fought.
The American seizure of Guam and the Mariana Islands hastened the end of the war, but came at a price of thousands of casualties. Click here to view them each.

The park's expanded website features pages relating to the battles across the Pacific Theater, including Guam.