Teaching with Historic Places Workshop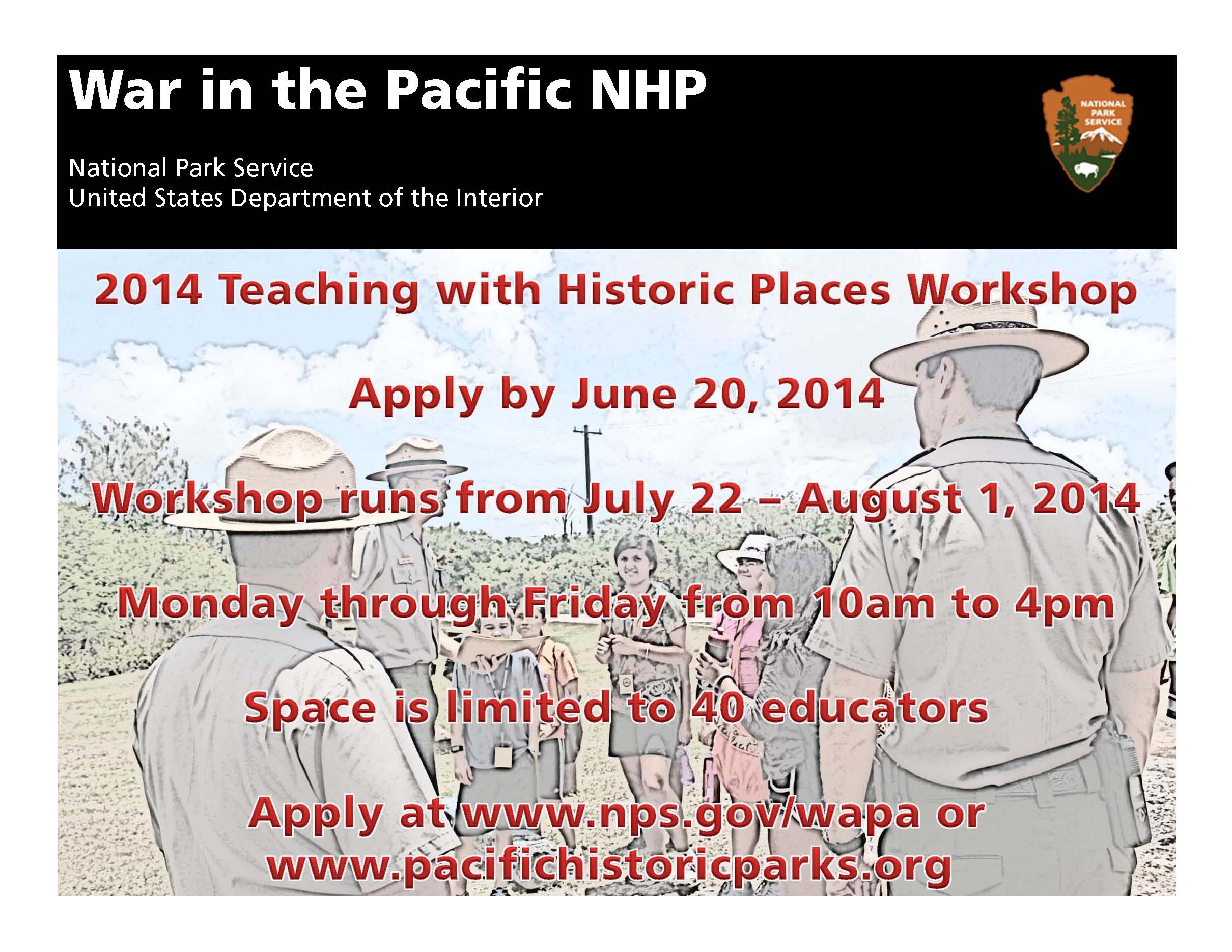 The War in the Pacific National Historical Park is pleased to announce its first ever educator professional development workshop, titled History Methods: Teaching with Historic Places. In partnership with Guam Preservation Trust, the workshop will explore how historic places can enrich the teaching of history and the social sciences and foster commitment to stewardship of national historic resources. The course will take place from July 22 to August 1, Monday through Friday from 10am to 4pm.
The History Methods: Teaching with Historic Places Workshop will engage participants in the study of historic places as three-dimensional documents used to understand history and historical change and continuity. School-based educators and members of the preservation and museum communities will be brought together to forge linkages between the richness of historic places and the needs of the social sciences curriculum. As the cumulative course project, teachers will produce a Teaching with Historic Places lesson plan. Space is limited to 40 educators. Teachers can apply by filling out the
application.
Preference is given to those who teach social science subjects in the secondary level. There is a $150 lab fee, which will cover the cost of workshop materials and lunch. Teachers can also earn three continuing education units.
Learn more about the workshop and how to apply at www.nps.gov/wapa or www.pacifichistoricparks.org or contacting the Pacific Historic Parks Education Team at 671-477-7278, extension 1015 or email educationspecialist@pacifichistoricparks.org.
Additional information about the workshop.
1. Teacher Institute Agenda - This informs participants the location of where they will be meeting and what topics we will be covering each day.
2. Teacher Institute Details - This includes a description of the program, content to be covered, teaching methodologies, essential questions, and desire outcomes.