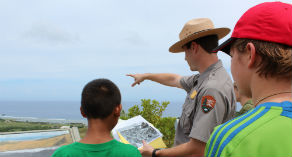 Field Trips and Outreach
Field trips enhance classroom learning and broadened the learning experience for students. Educators can choose between self-guided or park staff-guided field trip. They can also choose to bring their national park to their classroom for an outreach program. Education programs are free of charge. Park brochures are available at the T. Stell Newman Visitor Center.
Learn more and download an application.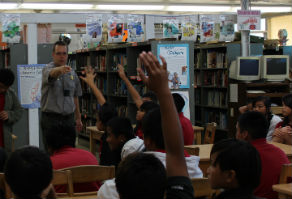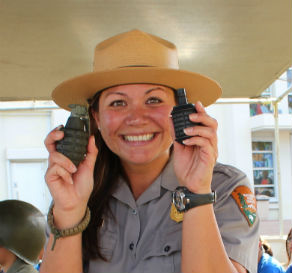 Teacher Workshop
War in the Pacific National Historical Park and Pacific Historic Parks are pleased to announce a new professional development workshop titled, "Teaching Methods: Teaching with Historic Places." The workshop will engage participants to use places in Guam as resources for studying local and national history, science, culture, and geography. Park rangers and Pacific Historic Parks Education Team will provide sample lesson plan guides, share opportunities for student service-learning, and give guided tours of park sites. The workshop will take place on
November 16 &17, 2015
from
9:00 am to 5: 00 pm
. Learn more and Download Course Application, Course syllabus and Course Schedule here.