No Swimming at Asan Beach

Avoid swimming at Asan Beach until further notice. Guam EPA has issued a sewage leak advisory affecting the waters off Asan. Mild to severe illness may occur if you are in contact with contaminated water. For more information, call Guam EPA at 333-4751. More »
Comprende yan untungho put y National Park!
At War in the Pacific National Historical Park, the former battlefields, gun emplacements, trenches, and historic structures all serve as silent reminders of the bloody World War II battles that raged across the Pacific. The park is known for its historic resources, but the verdant jungles, sandy beaches, turquoise waters, and stunning coral reefs also beckon visitors and residents to enjoy Guam.
Read More
Did You Know?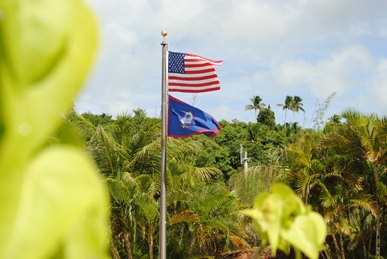 Guam is a United States territory, 3,800 miles southwest of Hawaii?