News Releases
April 29, 2014
Washington Monument Reopening Ceremony
The National Park Service and the Trust for the National Mall today announced that Al Roker, the TODAY show's weather anchor and author, will join Secretary of the Interior Sally Jewell, National Park Service Director Jonathan B. Jarvis, and philanthropist David Rubenstein, and National Mall & Memorial Parks Superintendent Bob Vogel at the upcoming celebration of the reopening of the Washington Monument on May 12.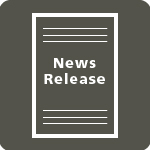 Press Releases and Media Advisories
The Washington Monument is administered by National Mall and Memorial Parks. Visit the National Mall and Memorial Parks News Releases page to get the latest information straight from the source.