Island Trail Closed Due to Winter Weather

Wednesday, 12/4/2013: Due to hazardous winter conditions, the Island Trail is closed. Please call 928-526-3367 for more information and current conditions. More »
Pets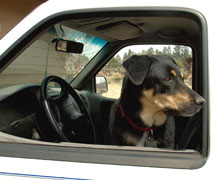 Photo by Carol Kruse
Pets are NOT ALLOWED on monument trails or in buildings.
Pets are allowed in the parking lot only. They must be leashed at all times. Please clean up after your pet.

NOTE: Summer heat is intense; pets left in vehicles - even for a short time - can suffer heat stroke and die.



Did You Know?

Walnut Canyon National Monument's name came from the Arizona walnut, a tree once common in the canyon bottom. It is less so now, because dams constructed upstream have decreased water flow through the canyon.