Island Trail Loop Partially Closed

5/13/2013: The north facing side of the Island Trail loop will be closed for trail construction Monday - Thursday. The entire trail will be reopened on Fridays, Saturdays, and Sundays. Please call 928-526-3367 for more information. More »
Pets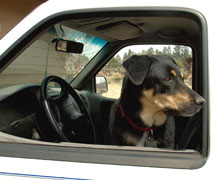 Photo by Carol Kruse
Pets are NOT ALLOWED on monument trails or in buildings.
Pets are allowed in the parking lot only. They must be leashed at all times. Please clean up after your pet.

NOTE: Summer heat is intense; pets left in vehicles - even for a short time - can suffer heat stroke and die.



Did You Know?

Walnut Canyon has been protected since 1904, first as part of the San Francisco Mountain Reserve (later Coconino National Forest). Early caretakers lived in a log cabin on the canyon rim. Walnut Canyon National Monument was established in 1915, one year before the National Park Service.