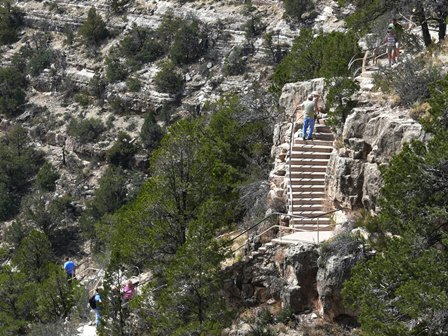 Tours and Hikes
A variety of interpretive programs are offered throughout the year!
Join a Park Ranger for a tour along the Rim Trail or on the Island Trail.
Call (928) 526-3367 to check schedules.
Click here to discover more!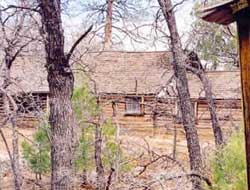 NPS photo
Discovery Hikes
Two Discovery Hikes are available in summer from July through Labor Day. Reservations are required to experience these unique guided hikes. Call 928-526-3367 for reservations.
Canyon Ledge Hike: Due to rock slides, all Canyon Ledge hikes are cancelled until further notice.
Experience the canyon and the cliff dwellings along ancient ledge paths.
Time: 9:15 AM
Duration: Three hours
Difficulty: Strenuous
NOTE: Due to the nature of the canyon terrain, this hike requires walking along narrow ledges and rocky slopes. It is not generally accessible to small children or people who have difficulty with heights.
Ranger Cabin Walk : Explore the recently restored 1904 Ranger Cabin.
Time: 9:15 AM
Duration: Two hours
Difficulty: Easy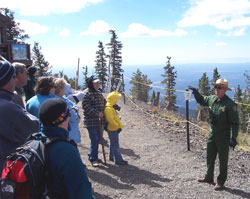 NPS photo
Programs in the nearby Flagstaff Area.
Join Park Rangers and volunteers on ranger guided talks and hikes in nearby National Park Service and Forest Service locations throughout the summer.
Click
here
for a complete schedule of events.