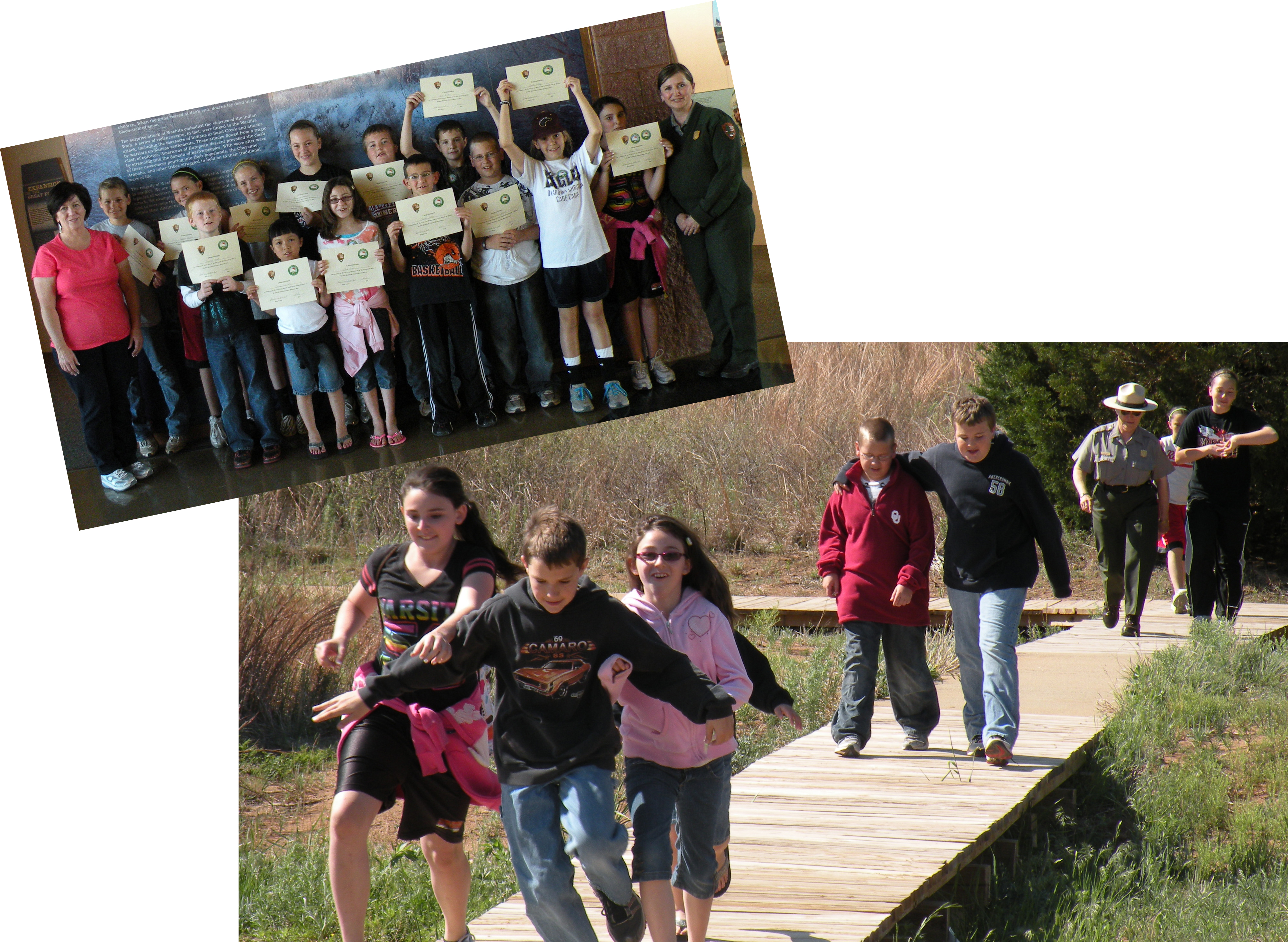 NPS Photo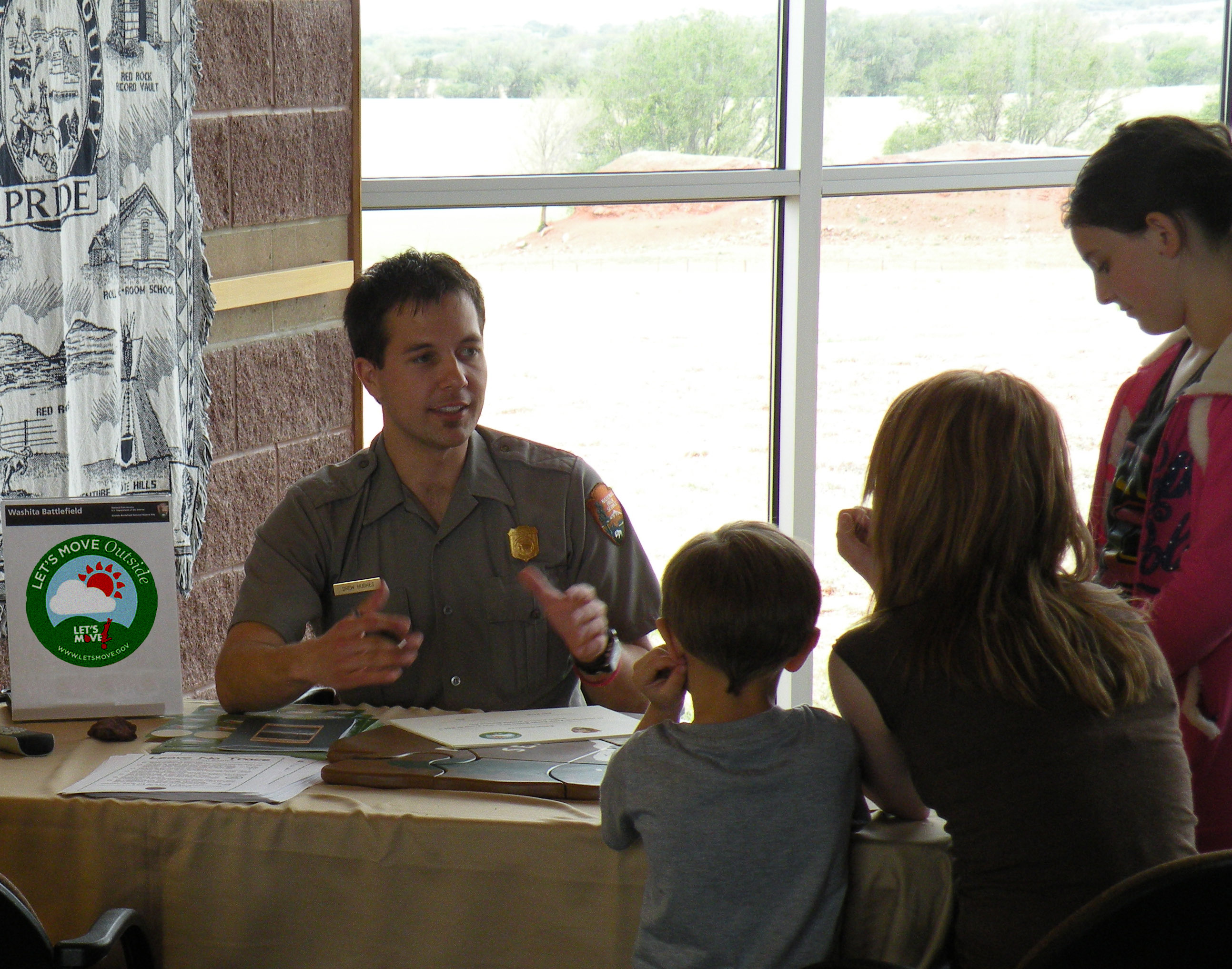 NPS Photo
Let's Move Outside: Washita Battlefield NHS
The Let's Move Outside Initiative promoted by First Lady Michelle Obama to encourage activity for children, started this year at Washita Battlefield National Historic Site.

During National Park Week's Junior Ranger Day April 23, 2011, approximately 60 children ranging from different age groups partook in a variety of curriculum based activities. On this day a designated booth located inside the visitor center gallery entitled "Healthy Parks, Healthy Children" was included as an educational component for students and children visiting the site.

The park created their own Let's Go Outside Certificates, and those children who completed a 1 mile walking trail received a sticker and a signed certificate.

Washita Battlefield NHS has instituted this nationwide initiative as a core valued educational activity.
Let's Move Outside

5 Photos

A collection of pictures from the groups that have participated in the Let's Move Outside Initiative