Washita Battlefield National Historic Site always welcomes the chance to teach students the history and culture of our sacred site. What better way to do this than by immersing the students in the place where it all happened?
Field Trips may include the park's film, Destiny at Dawn, scavenger hunts, traditional story time, and ranger-guided tours at the site.
Demand for on-site ranger-guided tours can be high. Groups are encouraged to make reservations at least two weeks in advance by calling the visitor center at (580) 497-2742.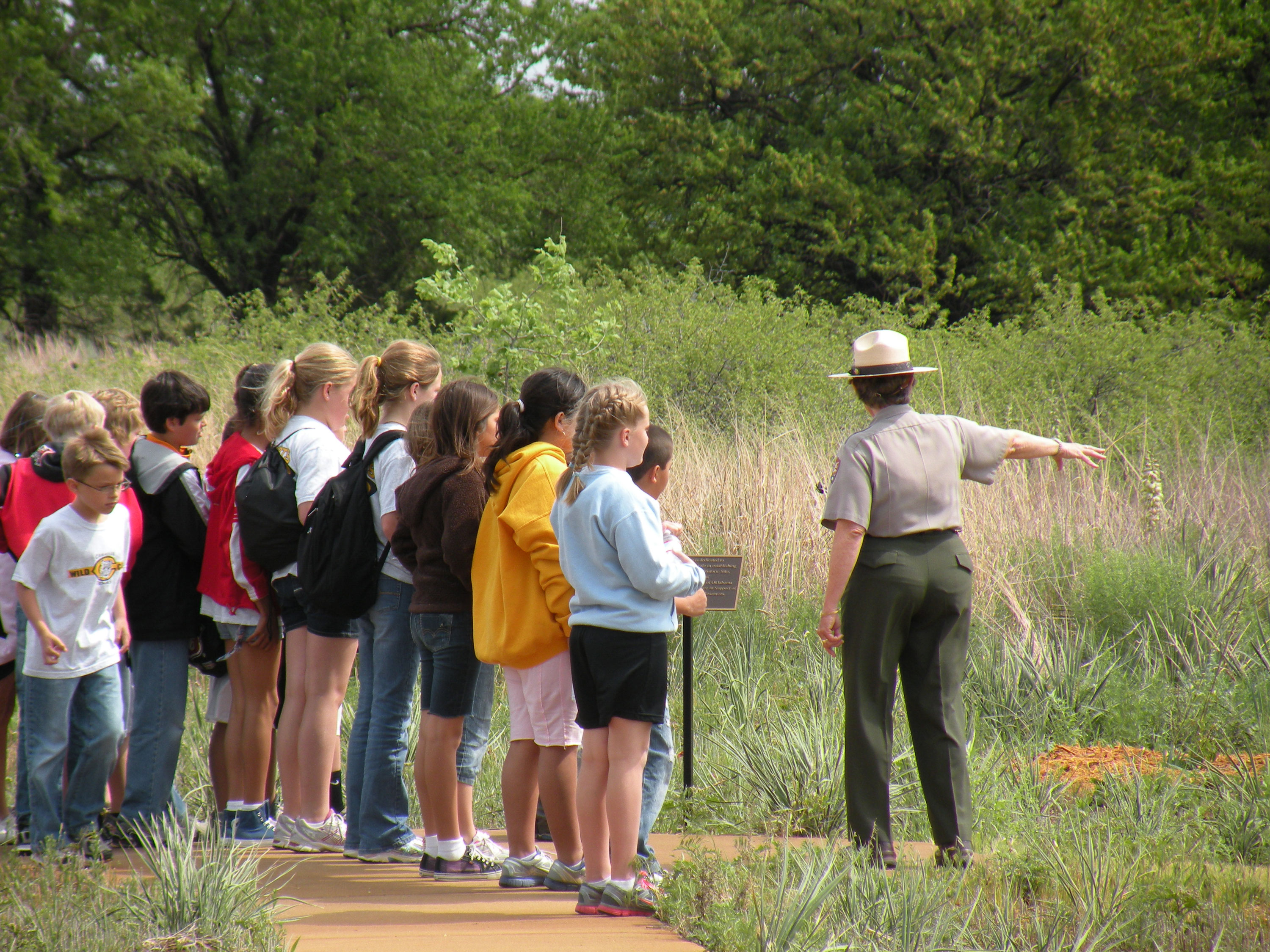 The 1 1/2 mile ranger-guided tours are limited to 75 students. We ask that for every ten students in the group there is at least one adult to accompany them.
Visitors are advised to be prepared for changing weather conditions. Wear sturdy shoes while on the trail. It's always a good idea to bring a hat, a jacket, sunscreen, and drinking water for the walk.