Parking Lot Repaving Project

The Visitor Center parking lot and the Overlook parking lots will be repaved on Monday, September 29. These areas will still be accessible to the public, however, traffic flow may change during the project. Please be aware during your visit.
Go Wild for Our National Parks April 19 through 27th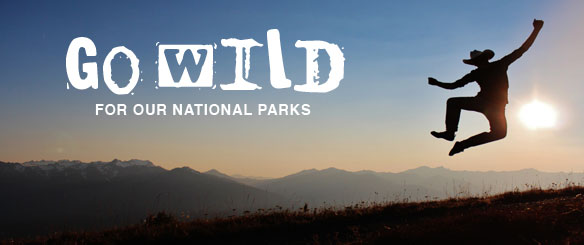 Each spring, the National Park Service and the National Park Foundation dedicates a week to highlighting the National Parks. This year, National Park Week is April 19 – 27. Everyone is encouraged to help celebrate all that America's more than 400 national parks have to offer. This year's theme is "Go Wild for Our National Parks!" From diverse wildlife and iconic landscapes to vibrant culture and rich history, our National Park System has something for everybody. Some of the highlights during National Park Week include:
· No entrance fees Saturday and Sunday, April 19-20
· Earth Day on Tuesday, April 22
· Junior Ranger Day on Saturday, April 26
So, whether you are visiting, volunteering, a hiker, a historian, a romantic, a family with kids, a crowd-lover, or someone seeking solitude, Go Wild for YOUR National Parks!
Did You Know?

The distant hills north of Washita Battlefield are called the Horseshoe Hills. These hills were formed as a result of erosion of the softer surrounding material about 250 million years ago, leaving the harder Doxey Shale behind.