Parking Lot Repaving Project

The Visitor Center parking lot and the Overlook parking lots will be repaved on Monday, September 29. These areas will still be accessible to the public, however, traffic flow may change during the project. Please be aware during your visit.
Parks as Classrooms
Have your students learn about the Washita encounter and Cheyenne-Arapaho culture. Lesson plans and teachers guides are available for each theme.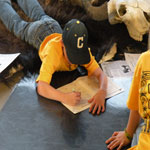 Curriculum Materials
Learn More
Bring your classes to Washita! The park offers programs for students from Pre-K through college. There is something for everyone here.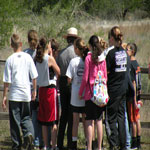 Field Trips at Washita
Learn More