Holiday Closures

All park sites closed on Thanksgiving (November 28), Christmas (December 25), and New Year's Day (January 1).
The 145th Anniversary Event Rescheduled

The 145th Anniversary Event on Sunday December 8, featuring Dr. Elliott West, has been rescheduled due to deteriorating weather conditions in Oklahoma.
Parks as Classrooms
Have your students learn about the Washita encounter and Cheyenne-Arapaho culture. Lesson plans and teachers guides are available for each theme.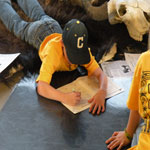 Curriculum Materials
Learn More
Bring your classes to Washita! The park offers programs for students from Pre-K through college. There is something for everyone here.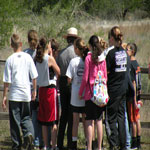 Field Trips at Washita
Learn More