Parking Lot Repaving Project

The Visitor Center parking lot and the Overlook parking lots will be repaved on Monday, September 29. These areas will still be accessible to the public, however, traffic flow may change during the project. Please be aware during your visit.
Book Club Feature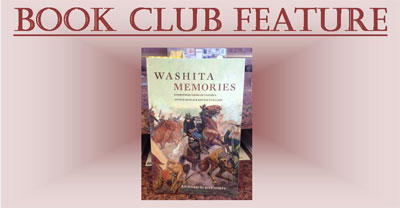 NPS Photo
Each month we will feature a book club selection. This month our Book Club Feature is Washita Memories by Richard G. Hardorff. Washita Memories is an anthology of first person accounts from the fight along the Washita River. We invite you to post comments and thoughts about this book. In addition, each featured book club selection will be available in our bookstore to our Facebook fans at a 15% discount.
Did You Know?

That Washita Battlefield is home to over 99 bird species, including the state bird of Oklahoma, the Scissor-Tailed Flycatcher, and the state game bird, the Wild Turkey.