High Water Alert

Due to excessive amounts of rain fall, lake levels within the park have been rising. Caution! This has placed all park docks and some launch ramps underwater making for hazardous conditions. Some reservable sites have been closed until further notice. More »
Types of Campsites and Amenities Available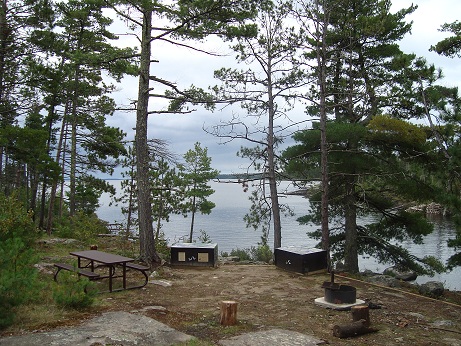 Small Campsite
Overnight use with tents
Must use tent pad if available
Designed for a maximum of 9-people
Food Storage Lockers available at most sites
Campfires must be within fire ring - do not build new rock rings
Vaulted toilets available at most campsites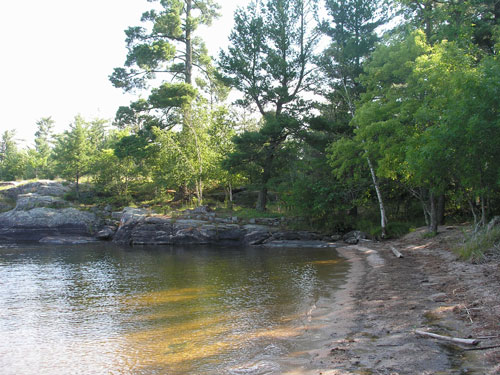 Day Use Site
No overnight camping
Picnics and daytime activities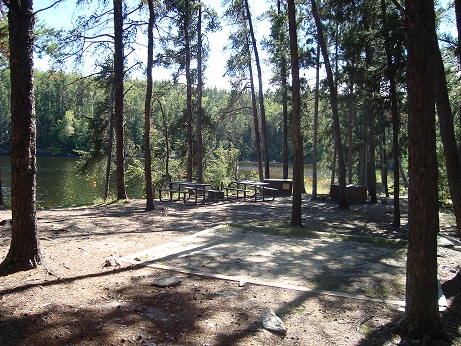 Large Campsite
Overnight use with tents

Must use tent pad if available

Designed for a maximum of 16-people

Food Storage Lockers available at most sites

Campfires must be within fire ring - do not build new rock rings

Vaulted toilets available at most sites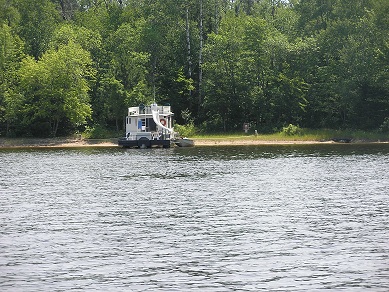 Houseboat Site
Overnight use with houseboat
Designed for maximum of 2-houseboats (permits available for more than two houseboats upon approval)
Groups Campsites
7-tent pads must be used for tents

4-food Storage Lockers

1-enclosed vaulted toilet

dock space for 8-10 boats

designed for a maximum of 30-people

2-fire rings (must use fire ring for campfires)

picnic tables and scenic vistas

at each site, a tent pad, a picnic table, food storage locker, and a vaulted toilet are accessible (park will provide an accessible lift for the dock upon request, request require 3-days advanced notice to the park)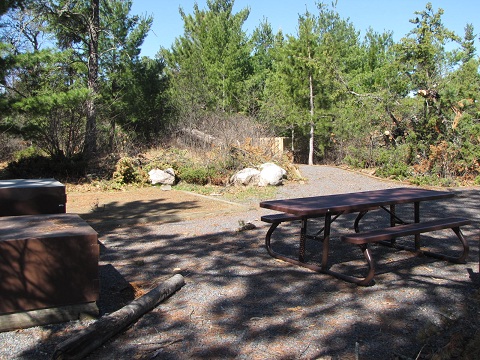 Accessible Campsite
2-tent pads
1-food locker
1-privy
dock space
1-fire ring
1-picnic table

At each site, a tent pad, a picnic table, food storage locker, and a vaulted toilet are accessible (park will provide an accessible lift for the dock upon request, request require 3-days advanced notice to the park)
Interior Campsite

Overnight use with tents
Must use tent pad if available.
Campfires must be within fire-ring - do not build new rock rings
No pets allowed
Artificial bait only
No private watercraft allowed on interior lakes.
Did You Know?
Voyageurs National Park has two large boat-in group campsites that are available for reservation. Call 1-877-444-6777 to save a great place for your next group visit. More...