Guided Boat Tours on Rainy Lake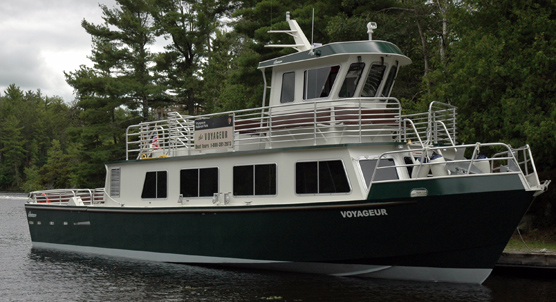 Tour Boat Reservations
All Voyageur and Otter tour boat reservations are now handled by Reserve America. Advance reservations can now be made up to 3 months in advance either online or by telephone. Please see the tour boat reservation page for more information about this new system.
Low Water Levels
The park may operate the Borealis tour boat in place of the Voyageur when low water levels do not permit the use of the Voyageur.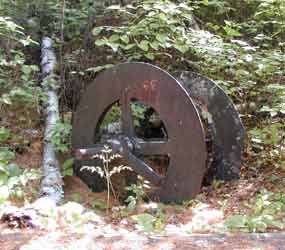 Voyageur Tour Boat Schedule
Kettle Falls Cruise (accessible)
Sundays: August 12 & 26, September 2 & 16
10:00 a.m. - 4:30 p.m.
Voyage to the historic Kettle Falls Hotel. Spend 2 hours on land to dine at the hotel or enjoy a picnic lunch, and to explore the hotel and nearby dam. Tour fees do not include meals. 22 passenger minimum. Adult $50, Child $25.
Discovery Cruise (accessible)
June 20 - August 24
Wednesdays and Fridays
1:00 p.m - 3:00 p.m.
Discover the wonders and beauty of Voyageurs National Park. The captain will navigate Rainy Lake in search of abandoned gold mines, abundant wildlife and a view of a historic commercial fishing camp. Adult $25, Child $15.
Grand Tour (accessible)
June 17 - September 8
Sundays, Tuesdays, Thursdays, Saturdays
1:00 p.m. - 3:30 p.m.
This tour is a combination of the Discovery Cruise with a stop at Little American Island where gold was discovered in the 1890's (1/4 mile accessible walk). Adult $30, Child $15.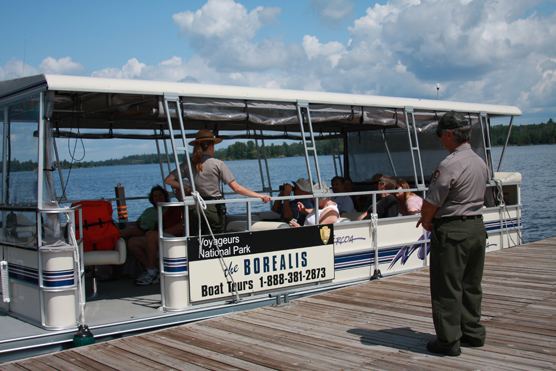 NPS/Jackie Halla